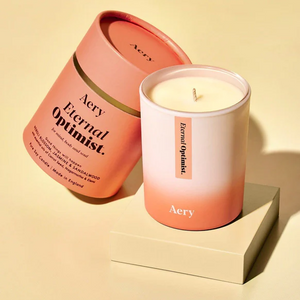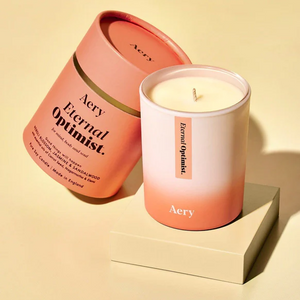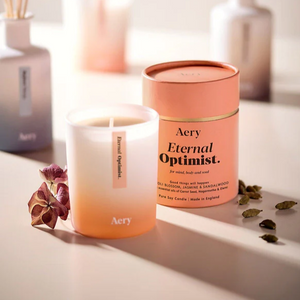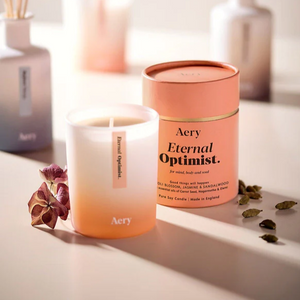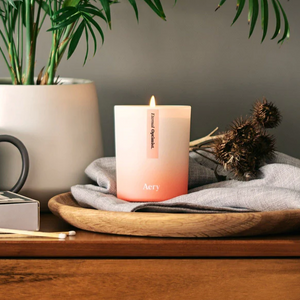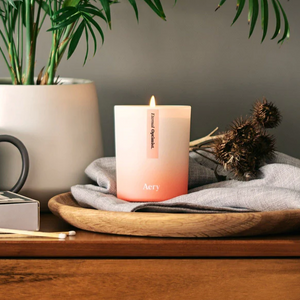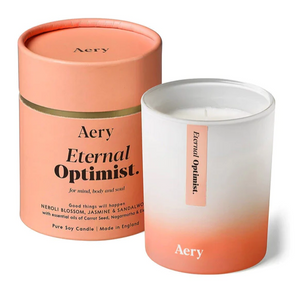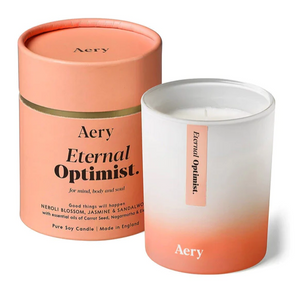 On Sale
Aery Living - Candles | Eternal Optimist Scented Candle | Neroli Blossom Jasmin & Sandalwood
A scent for optimists, this luxury fragrance brightens moods and creates a sense of tranquility. Elemi oil brings peace, neroli blossom energizes, and jasmine, sandalwood create an unforgettable experience. Ignite this summery scent at gatherings and maintain a positive outlook. Lift any environment with this high-end fragrance that encourages and stimulates. "Discover the positive things in life!" Perfect for living room, office, bathroom, or garden.
Fragrance Strength - Strong

Top notes - Green Leaf, Neroli Blossom
Middle notes - Jasmine, Magnolia, Lily
Base notes - Amber, Sandalwood, Warm Musk
Description : 200g (100% Plant-Based Wax). 45 hour burn time. Made in England. Fully Recyclable packaging. Vegan & Cruelty-free.