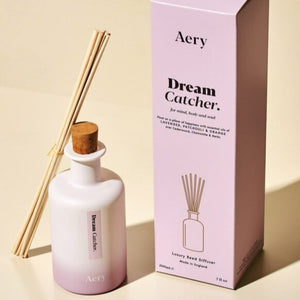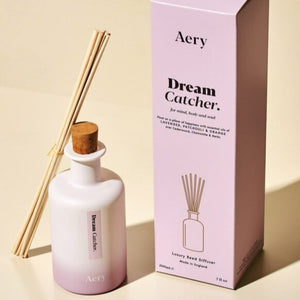 On Sale
Aery Living - Diffuser | Dream Catcher Reed Diffuser | Lavender Patchouli & Orange
Gently drift off to the land of dreams with the relaxing scent designed to help you unwind and capture a restful sleep. Lavender essential oil is a great addition to any bedtime ritual. Soothe your senses and create a cozy oasis with patchouli essential oil. Perfect for your bedroom and ensuite, this reed diffuser is sure to make any home feel more comfortable. Get an extra dose of calmness with the pleasant scent of Eternal Optimist.
Fragrance Strength - Medium
Top notes - Orange Peel
Middle notes - Lavender, Garden Herbs, Chamomile
Base notes - Cedarwood, Patchouli
Description : 200ml. Natural Reeds last up to 4 months. Made in England. Fully Recyclable packaging. Vegan & Cruelty-free.