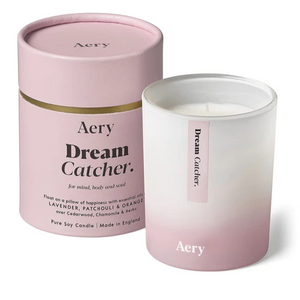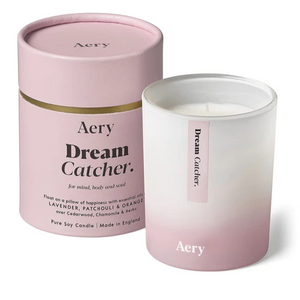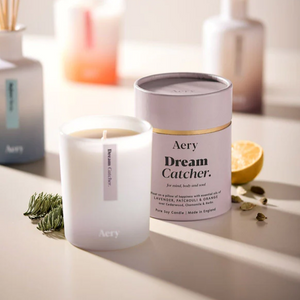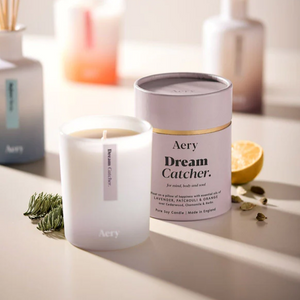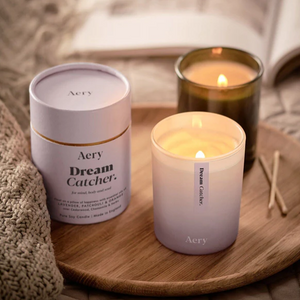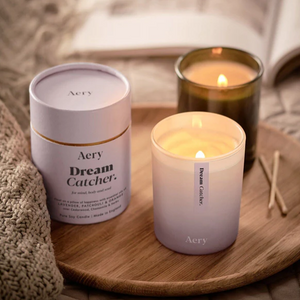 On Sale
Aery Living - Candles | Dream Catcher Scented Candle | Lavender Patchouli & Orange
Plump your pillows & settle in - a few simple steps to drift off in aromatherapy with lavender, patchouli, & orange. Feel hugged & balanced with the scents of heaven, create a cozy pre-sleep routine for dreamy bliss. Unwind in silky smoothness, pair with Eternal Optimist for holistic fragrance morning & night. Sleep easy, knowing that your perfect evening routine of soothing scents will give you peace & tranquility.
 Fragrance Strength - Medium
Top notes - Orange Peel
Middle notes - Lavender, Garden Herbs, Chamomile
Base notes - Cedarwood, Patchouli
Description : 200g (100% Plant-Based Wax). 45 hour burn time. Made in England. Fully Recyclable packaging. Vegan & Cruelty-free.