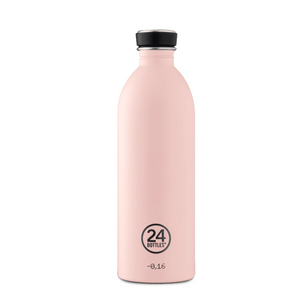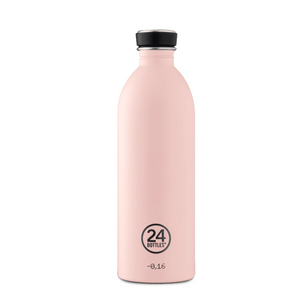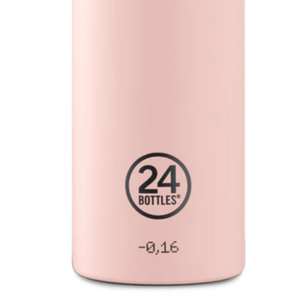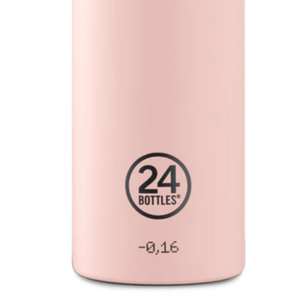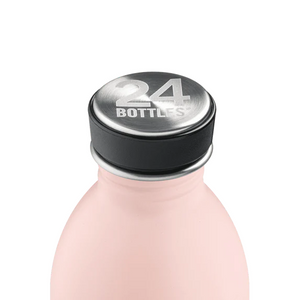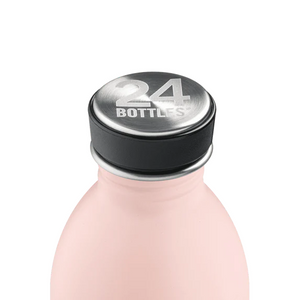 On Sale
1L Water Bottle Dusty Pink Stainless Steel 24 Bottles
Feeling thirsty on the move? This super lightweight water bottle can be packed away in your bag - and you won't even notice it's there!
With a pretty pink anti-slip finish, this bottle has a unique stone-like texture.
It's designed with a wide mouth, meaning you can fill it up with any drink you like - and even add ice. 

24 bottles is a certified B Corp and they're on a mission to rid the oceans of plastic bottles.
They have a commitment to being carbon neutral, and building a better future for the next generation.

The bottle is inscribed with -0.16 which represents the amount of CO2 you avoid putting into the atmosphere when you refill this bottle (rather than using a plastic one). 


Description Diameter ø 8 cm, Mouth ø 3.3 cm, Height 25.5 cm Material: Weighs just 158 g.18/8 food-grade stainless steel, 100% BPA free, phthalates free, toxins free.