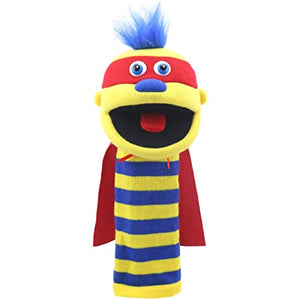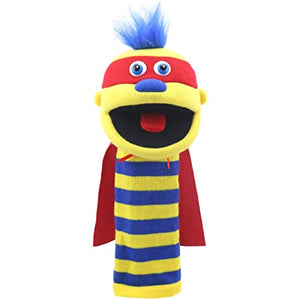 On Sale
Zap Super Hero Hand Puppet Sockette in Yellow Blue and Red Toy
The Puppet Company Ltd® produces puppets of all shapes and sizes, including finger puppets, glove puppets and full-body puppets.
Have lots of fun with these creative Sockettes Zap
Larger than life characters, full of mischief with friendly faces and big mouths
A fabulous, fun, knitted Sockettes puppet with a squeaker in his tongue is sure to get the conversation started!
Sockettes are great fun to use and will entertain all!
Description 8cm x Width:14cm x Length:13cm Material Acrylic and Polyester. Age: 18 months to adult. To Clean Surface: Hand wash only, warm water and soap, dry naturally. Remove all tags and packaging before giving to child.