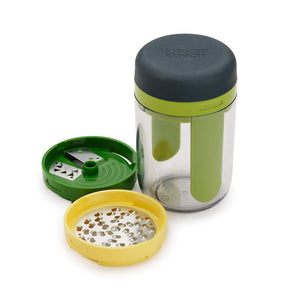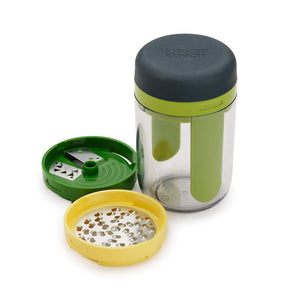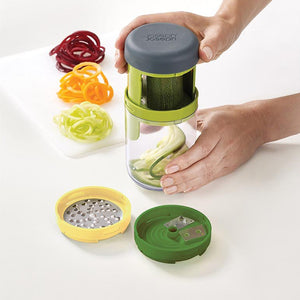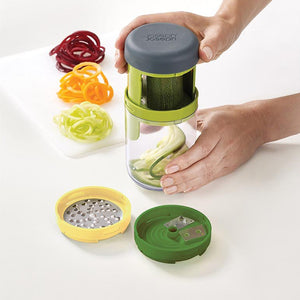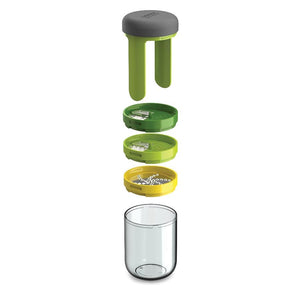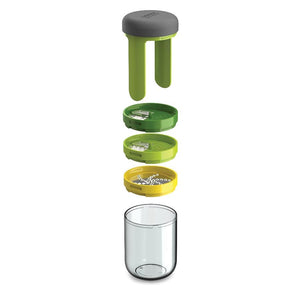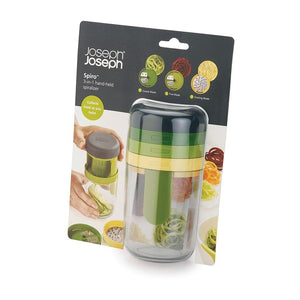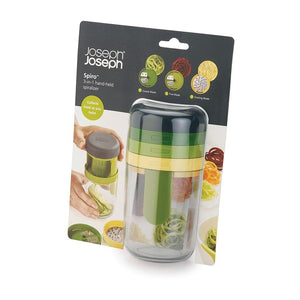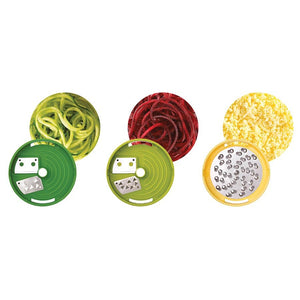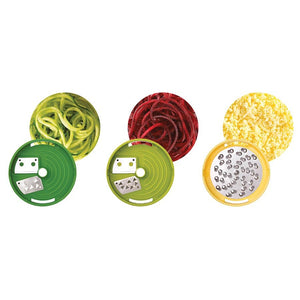 On Sale
Spiro spiralizer
Create exciting healthy dishes in minutes with our compact, self-containing spiralizer. The hand-held design keeps mess to a minimum collecting food as you cut it and makes spiralizing a whole range of vegetables super neat and easy. Spiro comes with two styles of spiralizing blade- coarse and fine. It features a soft-grip lid for easy turning, and two guide arms that help keep food straight as you twist.
For best results
Use straight pieces of food, approx. 8 x 4 cm (3 x 1½"). Cut food to size accordingly.
Pat dry water-heavy foods, such as courgette/zucchini, with a paper towel after spiralizing to prevent them going soggy.
For long spirals, make sure the food is centred on the blade disc.
Description  Depth7.8cm Width 7.8 Height 16cm. BPA free material and dishwasher safe. Sharp blades – keep fingers away from blades during use and cleaning. Always store blades inside container when not in use. Empty food from container after use. Not suitable for food storage.