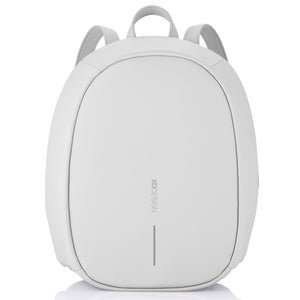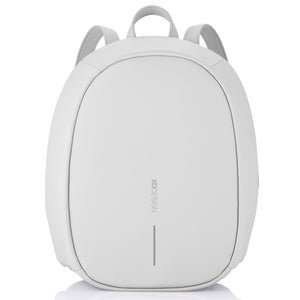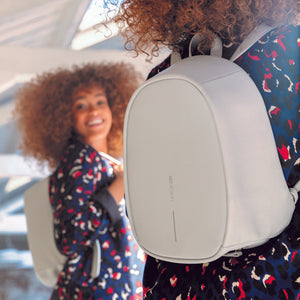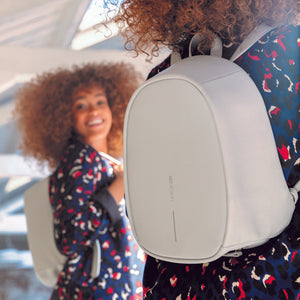 On Sale
Bobby Elle anti theft backpack | Light Grey
XD have designed the perfect bag that you need for when your out and about travelling. Made in mind with the things you might face day to day, XD have designed this bag cut proof, water repellent, and shockproof and as an extra feature added hidden zips and compartments to stop thefts. Finally, it comes with a lightweight material, in a soft calming light grey, that subtly complements any outfit. Wonderfully practical and classy what else could you desire with a bag?
Features 
Hidden Zippers & Pockets 
YKK zipper 
Cut Proof
Lightweight material
Water repellent fabric
Reflective safety strips
Shockproof organizer panel 
Padded tablet compartment up to 9,7"
Bottle holder 

Description Length 30.5 cm Width 23 cm Depth 11 cm Colour Light grey (More colours available) Exterior Material 100% PU Interior Material 100% Teslon polyester Vegan Friendly.