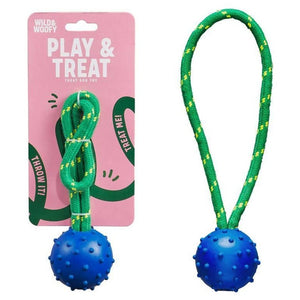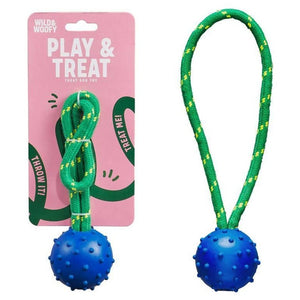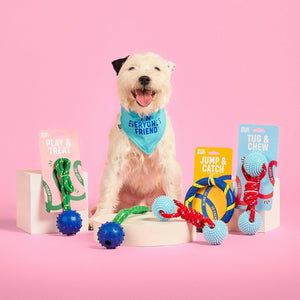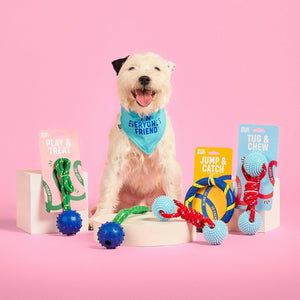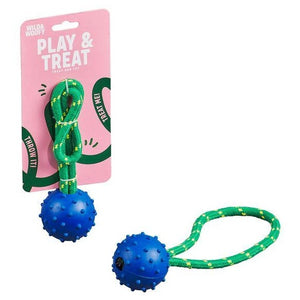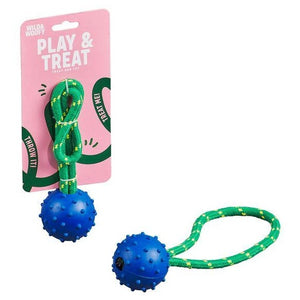 On Sale
Dog Toy Play & Treat
Are you ready to make your dog's day? Whether you're just heading out for their regular daily walk or you're looking for the ultimate tough toy to keep them occupied during and after a long car ride, the Wild & Woofy Play & Treat dog toy gives you the ultimate combo.
Not only does the blue rubber ball come complete with a tough, green cotton rope for chewing and throwing, but the blue ball can also hide treats for your four legged friend to find. It's the perfect boredom buster and guaranteed to get that tail wagging.
Description
Material rubber and cotton. 
Dog Toy on header card. 0.15 kg.