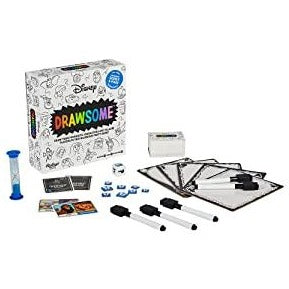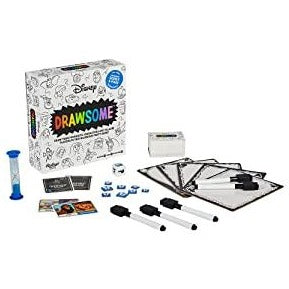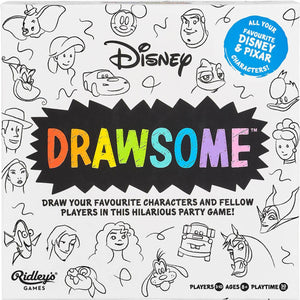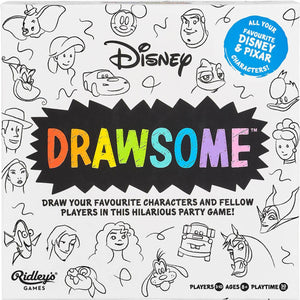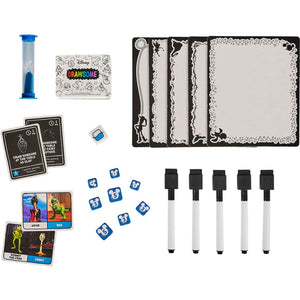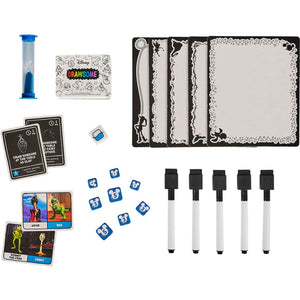 On Sale
Disney Game Drawsome
If you love a little artistic fun then the Disney Drawsome game is for you. Ever wondered what you'd look like as a Disney princess? Maybe you'd love to know what Woody and Buzz would look like if they morphed together to become a real space cowboy?
In Disney Drawsome, you'll find cards with a whole host of challenges on them. You'll need to sketch your favourite characters along with your favourite team mate. So let those creative juices flow and enjoy a whole night of Disney inspired fun! This one's fun for all the family too, so make sure you round up everyone!
Description 19 x 19 x 6.5 cm. Materials card paper and plastic. Includes 95 cards, 70 tokens, 5 drawing boards, 5 pens, sand timer, game dice and instructions.. 3+ players. Ages 8+. Average 30mins playtime.