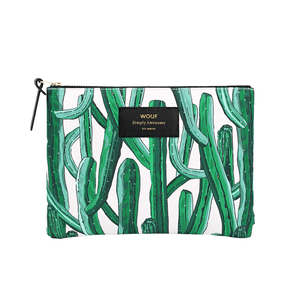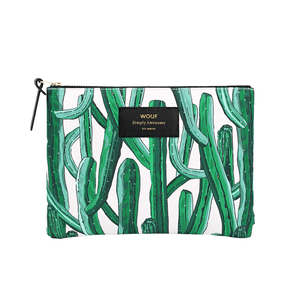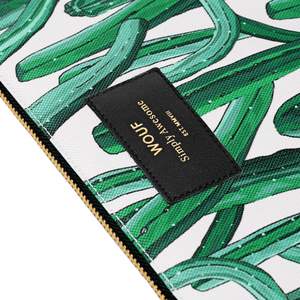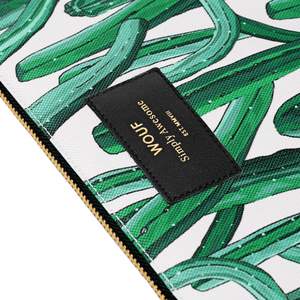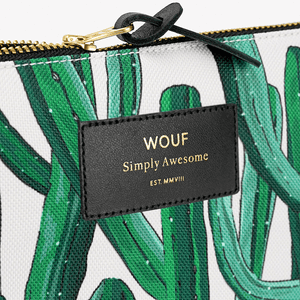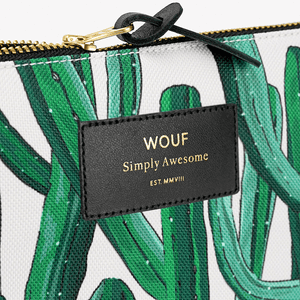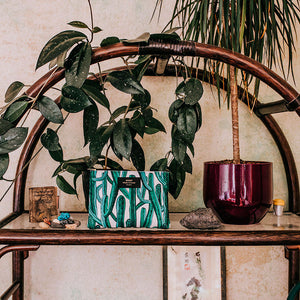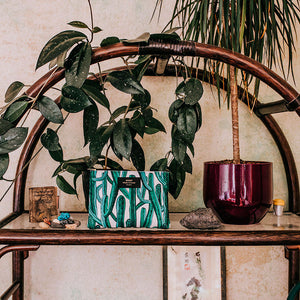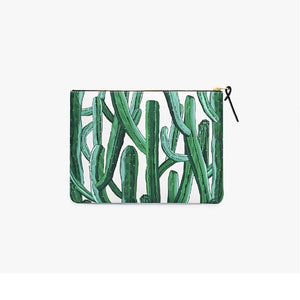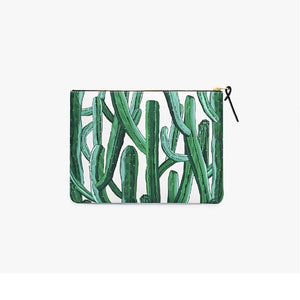 On Sale
Large Pouch Wild Cactus Print Zipped
From makeup to toiletries and in some cases, all those loose pieces that you'd rather keep together; this amazing wild cactus pouch is the ideal way to stay organised and stay on top of things. It's funky, beautifully detailed and large enough to carry even your biggest makeup brushes. 
Made by Wouf, this 'simply awesome' toiletries pouch says exactly what we're all thinking and with such beautiful, natural tones, it's the ideal pouch to take with you anywhere. It's the perfect gift for her… that is if you can bring yourself to part with it. 
Description 
21.5 x 16.5 x 2 cm. Printed technical canvas; YKK metal zipper and gold embossed leather label. Clean with damp cloth.