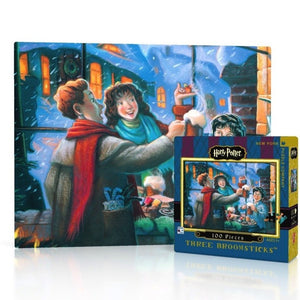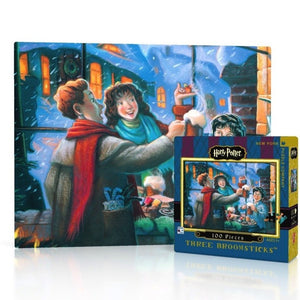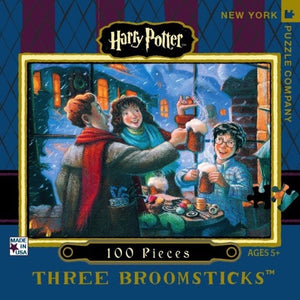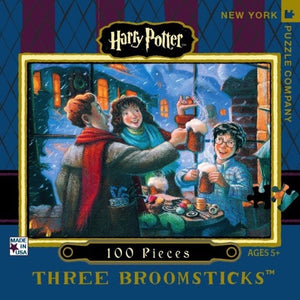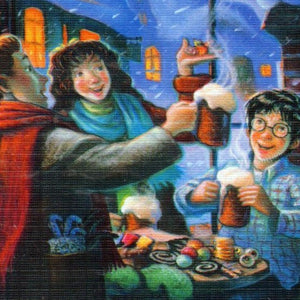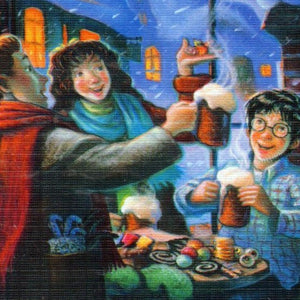 On Sale
Harry Potter Three Broomsticks Mini Puzzle
Hogsmeade village is the perfect getaway for young wizards and witches to escape the rigors of the classroom. Enjoy a butterbeer served by none other than Madame Rosemerta at the Three Broomsticks along with Harry Potter, Ron Weasley and Hermione Granger in this 100 piece mini puzzle illustrated by original book cover artist, Mary GrandPré. At 9" x 7" once completed our mini puzzles are great for plane rides, coffee tables, or even just to stick in your pocket in case you find yourself with a bit of time on your hands. Made in the USA from recycled chipboard.
Description: Harry Potter Illustration by Artist Marie Grand-Pré. 
100 Piece Jigsaw Puzzle. 
Finished Puzzle Size: 9"x7". 
Linen Style Finish to reduce glare. 
Made in USA. 
Recommended Age: 5+ Years