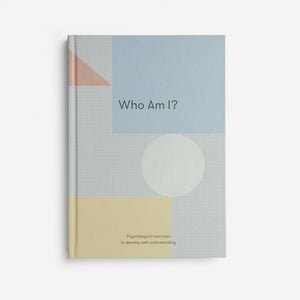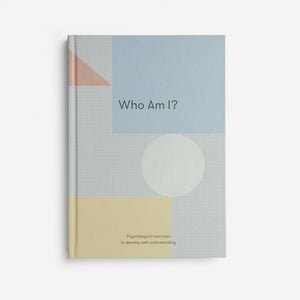 On Sale
The School of Life - Book | Self Knowledge | Who Am I?
A guided journal with psychological exercises to develop self-understanding.
Navigating the complexity of discovering our true selves can be intimidating. We may struggle to articulate our identity. This journal assists us on this path, offering fun and inventive prompts to build an exact picture of our self and what is vital to us. With activities to cultivate our self-awareness, the journal serves as a valuable companion on our voyage to know ourselves.
Chapters Include: 
Psychology
Relationships
Sex
Other People
Work
Utopia
Sorrow & Compassion
Re-enchantment
Description : Hardback journal with exercises | 160 pp | 228mm x 160mm x 15mm | Coloured pages with navigational tabs.