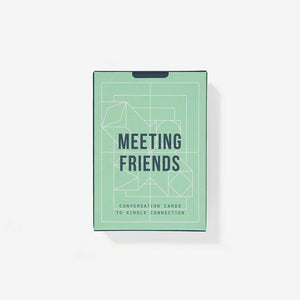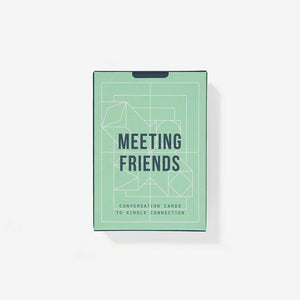 On Sale
The School of Life - Cards | Sociability | Meeting Friends
52 cards with questions and exercises for deeper and more meaningful conversations with friends.
Getting together with pals brings joy to life. We try to catch up, fill each other in, and remind ourselves of our fondness and laugh. But even with friends, having a positive experience can be hard. We don't often find the right things to discuss and express what really matters. Meeting Friends is a card game that encourages meaningful conversations, fun memories, and much more. Enjoy quality time with your beloved ones by playing this fun game. You'll find yourself connecting more deeply with your friends and discovering new stories and shared experiences. Meeting Friends is the perfect way to celebrate life with the people you care about.
Description : 52 cards | Dimensions: 91 x 67 x 20mm.