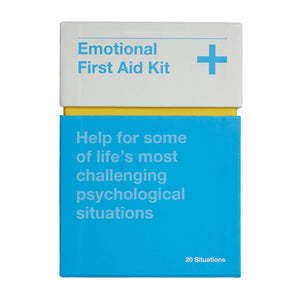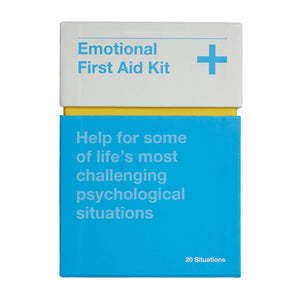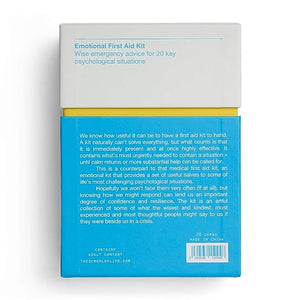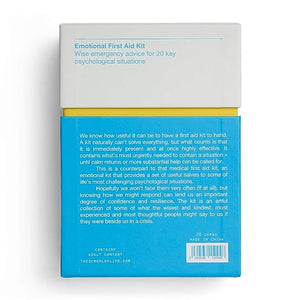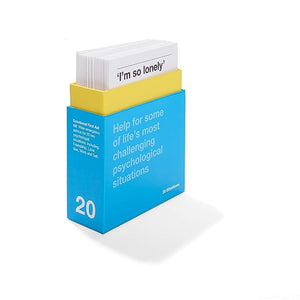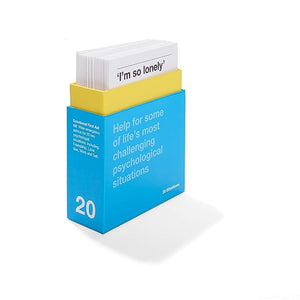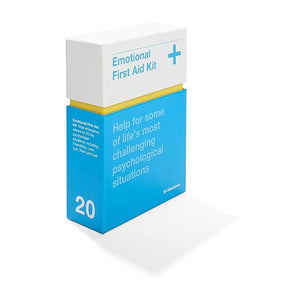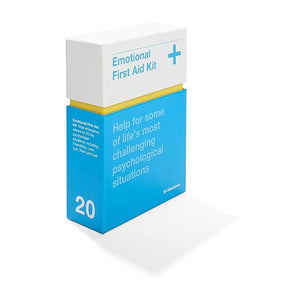 On Sale
The School of Life - Book | Emotional First Aid Kit | 20 Psychological Situations
 Self Knowledge.
A box of wise advice to help with 20 psychological scenarios like Friendship, Love, Sex, Work & Self. We know a first aid kit won't solve everything, yet it can offer support and guidance when necessary. Featuring the essentials to restore emotional balance, this guide will aid you and those around you. Aimed at building strength in difficult times, it will equip you with the confidence to take charge. These tangible tools and clear instructions can address common life struggles needing emotional intelligence. Locate and recover stability for a richer life.
Emergencies Include:
'I can't sleep'

'I'm in the wrong job'

'I might be turning into an addict'

'I'm so envious'

'I don't know how to make friends'

'I will never find the right partner'

'I'm going to be disgraced'

'I'm a failure, I've wasted my life'
Description : 20 printed booklets in box | 157 x 115 x 45mm | Contains adult content.