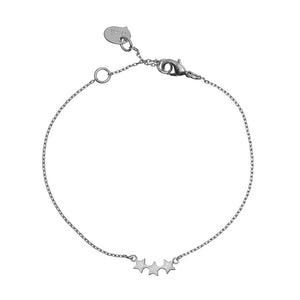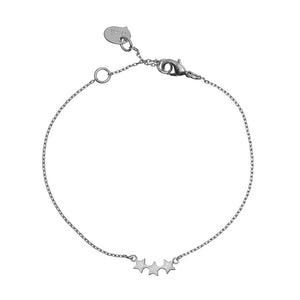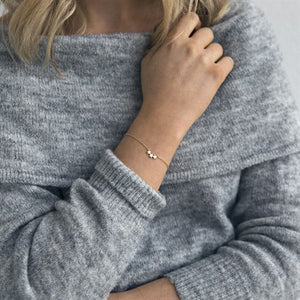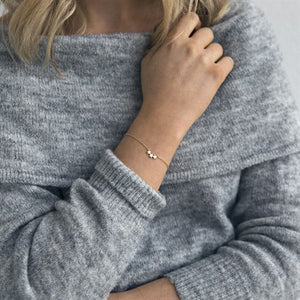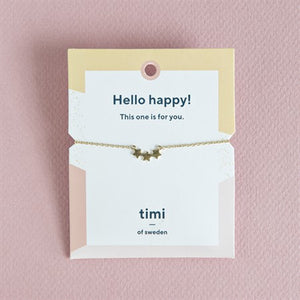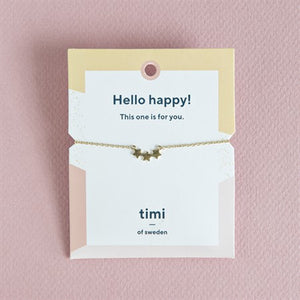 On Sale
Bracelet Three Stars in Silver
What is it they say? Shoot for the moon because even if you don't make it, you'll still end up amongst the stars - and what a fabulous place to be that is. This stunning three star bracelet from Tim Of Sweden is a beautiful homage to that particular phrase and the perfect reminder for someone to really go after their dreams. 
Exquisitely designed, this delicate bracelet would look perfect paired with either casual dress or evening attire - the question is, will you ever be able to take it off.
Whether you're in search of a stocking filler or a bracelet to show someone just how much they mean to you, the Tim of Sweden Three Star bracelet in silver will be just that. 
Description
 Chain length 20 cm brass charm with three extender loops. Clasp Fastening. 0.6 cm x 1.2 cm shaped brass charm. 
Materials Brass base, silver plated
. Lead, nickel and cadmium free. Avoid showering, exercise, spraying perfume, swimming or sleeping with this necklace. Water will cause tarnishing.