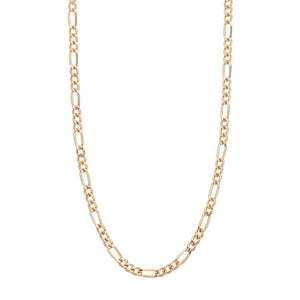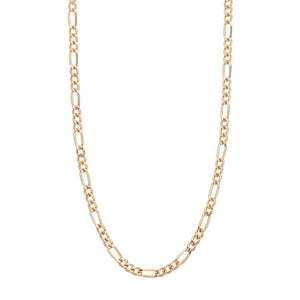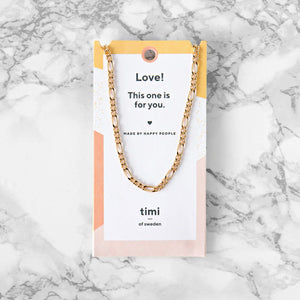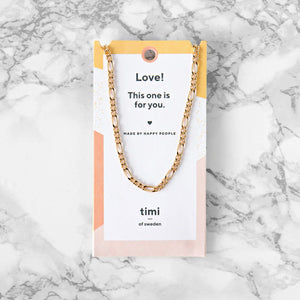 On Sale
Necklace Mixed Chain Gold Plated
If you're looking for a necklace that's perfect for layering with your favourite choker, look no further.
This mixed chain necklace will turn heads. It features a variety of different chain link styles, giving it a textured and unique look. The necklace is also plated with gold, meaning it will dazzle for much time to come, too.
With its long/medium length, it is great for wearing alongside other necklaces, but you can also rock it alone. Arriving in gift packaging, it makes the perfect gift!
Description 40 cm, 7.5 cm extension. Material: Brass-based necklace with gold plating.