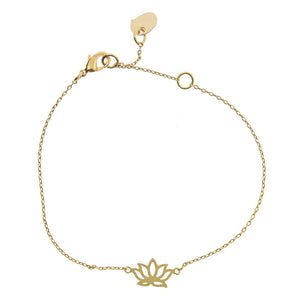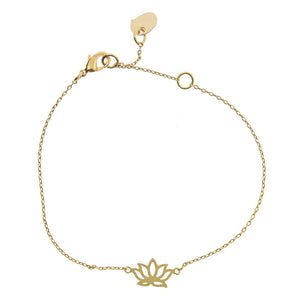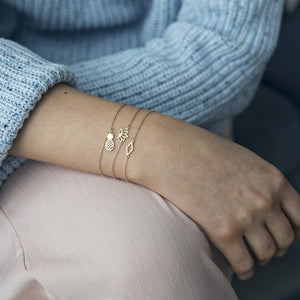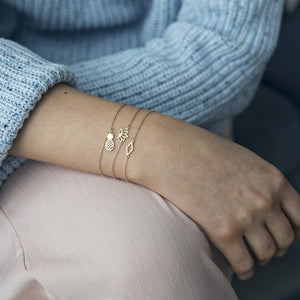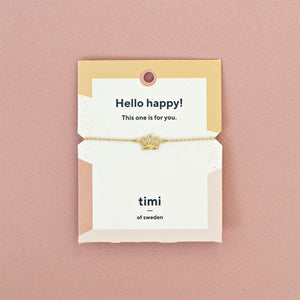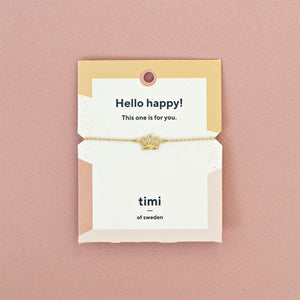 On Sale
Bracelet Lotus in Gold
The lotus flower is a symbol highly regarded all over the world. It's a symbol used for purity, for enlightenment and even rebirth and regeneration. Even when its roots are covered with the muddiest of waters, the lotus flower still manages to bloom the most spectacular of flowers, showing not only perseverance but beauty and grace - it's this meaning, this symbolism that makes this stunning lotus bracelet so beautiful and so symbolic of someones incredible achievements.
Whether you've witnessed someone change their lives, or simply want to recognise someone's hard work through the dark times, this stunning gold lotus bracelet, is the perfect way to show your recognition of their struggles. Be like the lotus flower - rise from the mud and bloom from the darkness.
Description Chain length 20 cm brass charm with three extender loops. 1.2 cm x 0.7 cm shaped brass charm. Materials Brass base with gold plating. Lead, nickel and cadmium free. Do not spray on perfume or other sprays while wearing your gold-plated jewelry. Substances like oil, nail polish, nail polish remover, chlorine, and perfume may react with metal/plated jewellery and cause it to tarnish. If your jewelry needs more cleaning you may clean it with warm, soapy water.