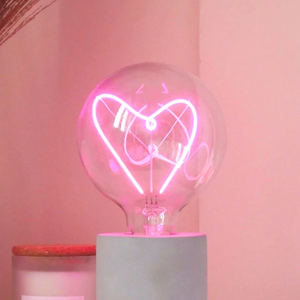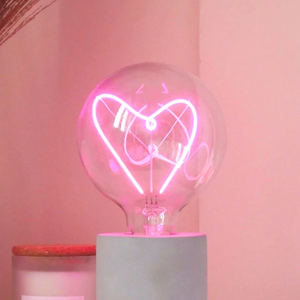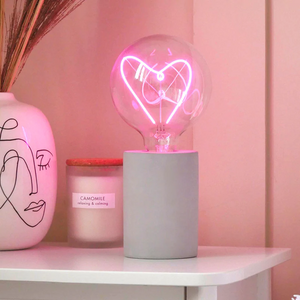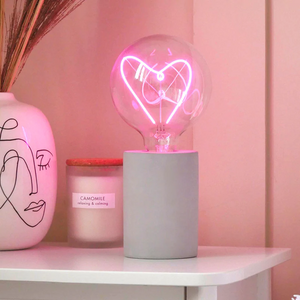 On Sale
Heart Filament Pink Lamp Exposed Bulb Steepletone LED
If you're looking for a gift that'll be a glowing success, this one's for you. Vibrant and playful, colourful and trendy, this bulb will illuminate any room. Picked from Steepletone's Bright Ideas Collection, it's designed to become the focal point of any room (or entire home for that matter!). 
Featuring an E27 Edison screw fitting, this bulb can be installed with ease. The bulb is also 4 Watts and 230V.  Lamp base sold separately
And, if you're looking for something truly stunning, pair the bulb with Steepletone's marble effect base desk lamp (sold separately from our store).  Lamp base sold separately

Description 14 cm diameter. Material: Glass. Dimmable with IP 20 rating, and a Lumen rating of 80-90lm.  Life span of, 25,000 hours of light. Lamp base sold separately.