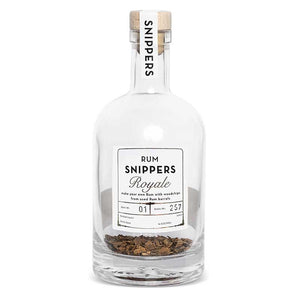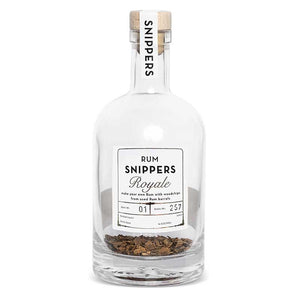 On Sale
Rum Snippers Royale - Make Your Own Rum Kit - Glass Bottle with Barrel Chips
Fed up with the same old tipple? Why not make your own?
This genius kit lets you do exactly that - and it's really simple.
1. Simply fill the bottle with a clear spirit of your choice.

2. Let the aged barrel wood chips in the bottom of the bottle work their magic
Over the space of just a few weeks, the chips will flavour the spirit, making a rum that's party-ready.

This is the perfect present for a rum lover or anybody that's interested in mixology, brewing (or drinking!). 
Description Diameter: 9cm, Height, 23cm 700ml.. Material: Glass bottle with oak wood chips in a cardboard box. Spirit not included. Kit as sold does not contain alcohol.