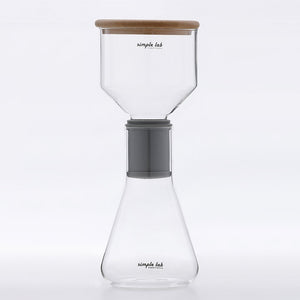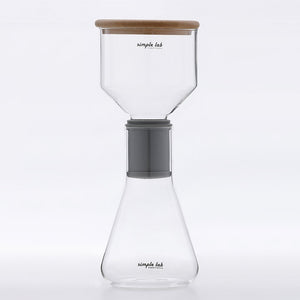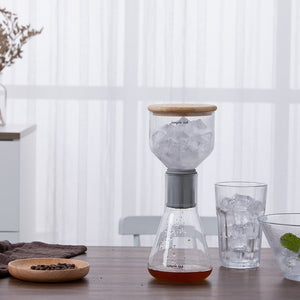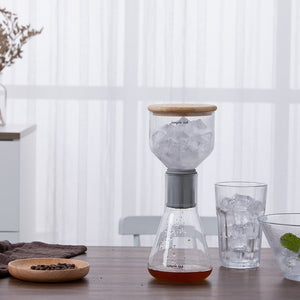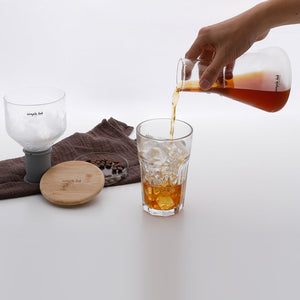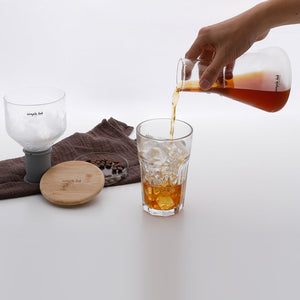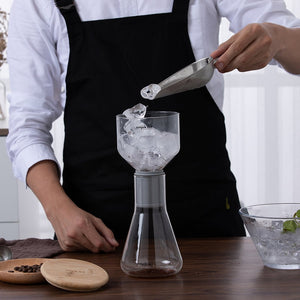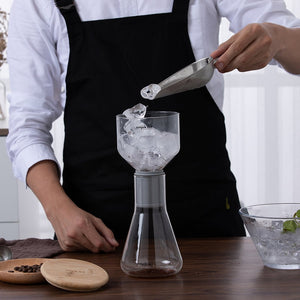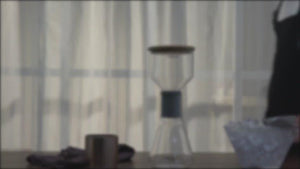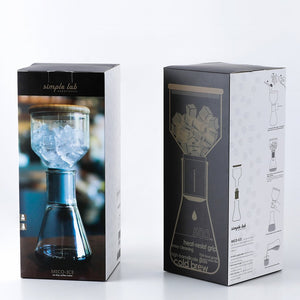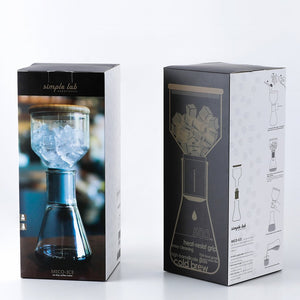 On Sale
Coffee Set Ice Cold Brew Glass Beaker
Looking for the ultimate conversation starter at your next dinner party or looking for the perfect gift for that hostess-with-the-mostest in your life? Then we recommend checking out the awesome Mico-ice Cold Brew Coffee Set. This set doesn't just provide the perfect way to create your favourite iced coffee, it also provides a fabulous talking point at any dinner party. 
Fill with your favourite coffee, before filling the remainder of the device with ice, then watch with wonder as it brews your iced coffee with delicate ease.
Perfect to set up before dinner, ready to pour just as desserts are served - that's the kinda coffee we like!
Description 29 x 12.5 x 12.5cm. Materials high borosilicate glass, silicone rubber, stainless steel, bamboo. Be careful this product has glass.