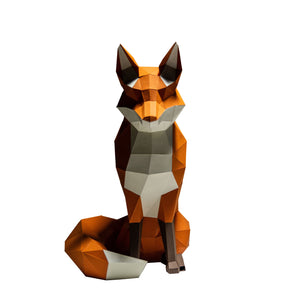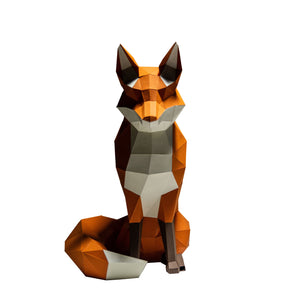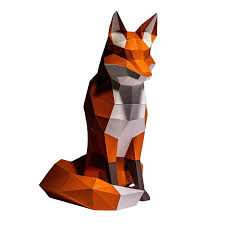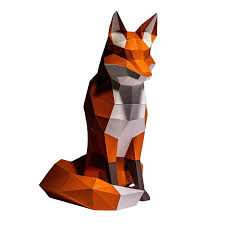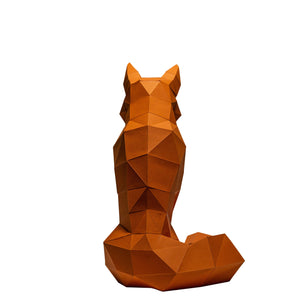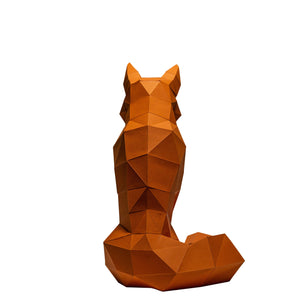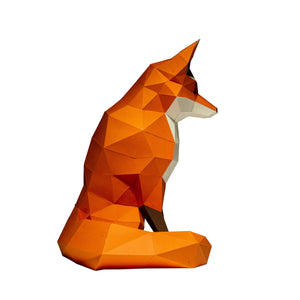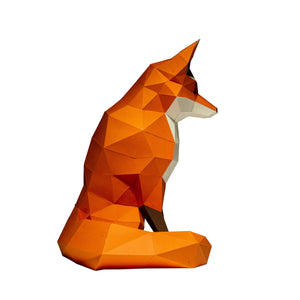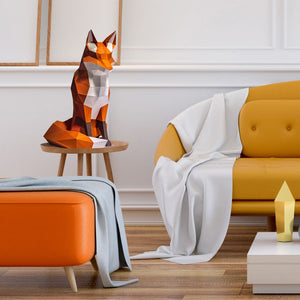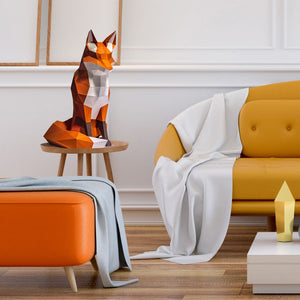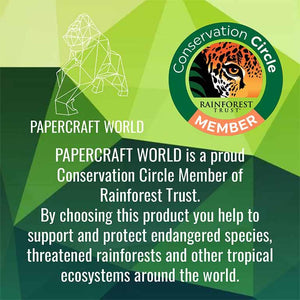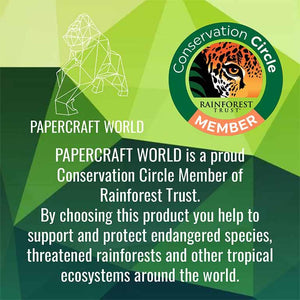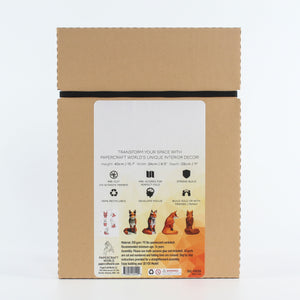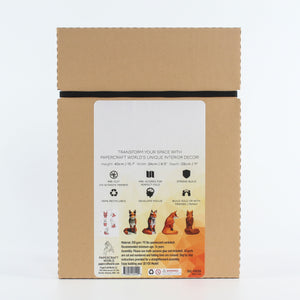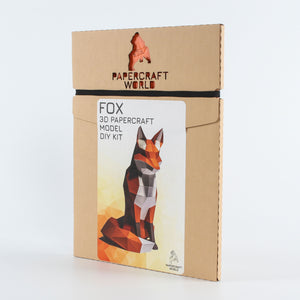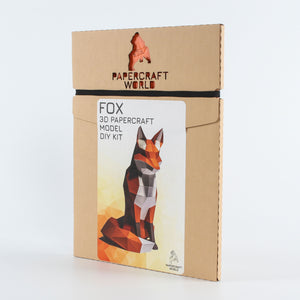 On Sale
Wall Art DIY Papercraft Fox Model 3D Paper Puzzle
Stay clever. Stay curious. A cunning and clever animal known for its wily ways, the fox reminds us to approach every situation with scrutiny. Go on the hunt with this 3D foxy friend to celebrate a thirst for knowledge! Use our fox paper art as a decoration to inspire creativity, imagination and curiosity.

Whether it's a living room, kid's room, shop window, office, event, company booth or a cafe, add one of our stunning designs and watch your space transform. Choose the designs that catch your eye and speaks to you the most. Interior designers, artists, photographers, performers, and papercraft enthusiasts, love our products.

Description 40cm x 24cm x 28cm. Fortified 250gsm paperboard (pearlescent). Keep away from fire. Recommended minimum age 14 years. Please use multi-purpose glue for assembly. (not included).