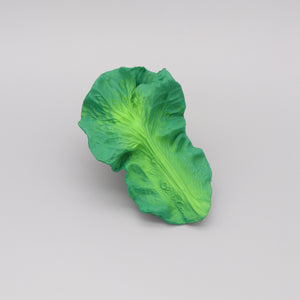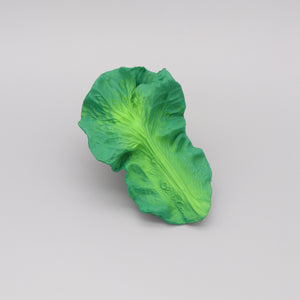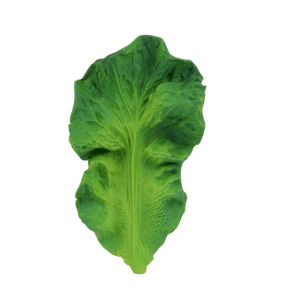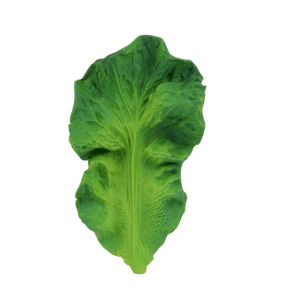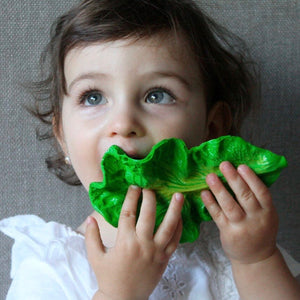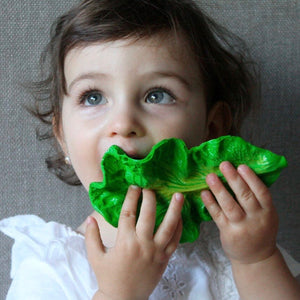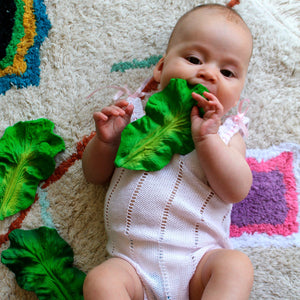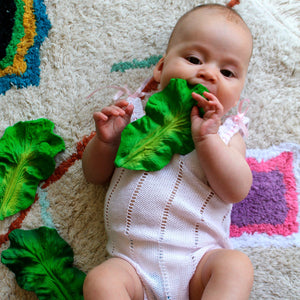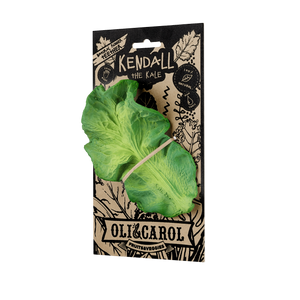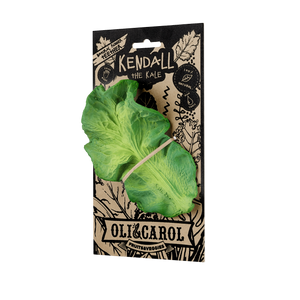 On Sale
Baby Teether Toy Rubber Kale Green
Is your baby chewing on anything and everything, including your fingers? This chewable Kendall-the-Kale baby teether by Oli and Carol is a fun and interactive way to help stimulate your baby's sense of touch while soothing their teething gums. Unlike most baby teethers and toys, Kendall-the-kale is designed and manufactured with safety at the forefront: 
Biodegradable and environmentally friendly.

There are no holes in the design to prevent the presence and growth of bacteria and mould.

 

Completely safe for kids and non-toxic. Certified by Bureau Veritas. PVC, BPA, Phthalates and Nitrosamines free.

 
Healthy eating is extremely important for a growing child's body, so why not introduce kale as a toy to educate younger children on the benefits of superfoods! 
Description Length 12 cm, Height 22 cm, Width 3.5 cm. Kale Length 15 cm. The material is 100% natural rubber from Hevea trees, handpainted with safe natural food-grade dyes. The packaging is made of cardstock. Special Care Requirement - wash with soapy water and a damp cloth. Do not place in direct sunlight. Store in a dry place. Remove all packaging before giving to child.