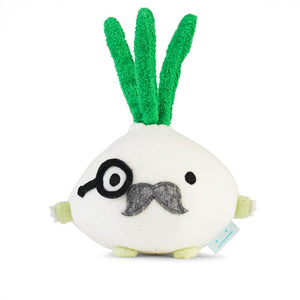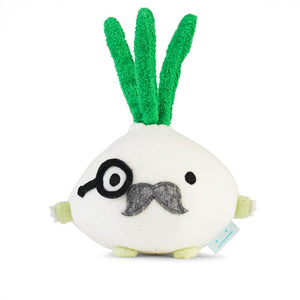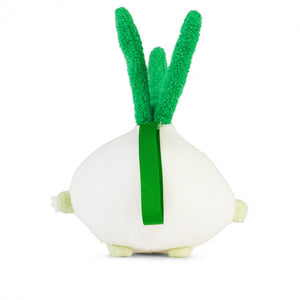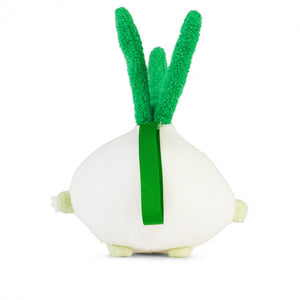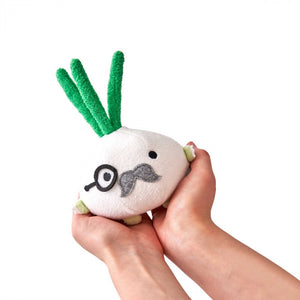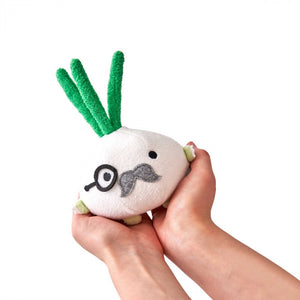 On Sale
Mini Ricehurbert Spring Onion Soft Toy Red Noodoll
We know what you're thinking: a spring onion toy, whatever next!? ...But just look at that face!

Riceherbert is Ricetown's most intelligent and sophisticated resident. He enjoys reminiscing about the good ol' days.
Riceherbert wears a quirky eyepiece and has a fabulous moustache. With green tufts poking from his head, and a gorgeously soft cream bulb body, he is perfect for cuddles!
Ricehurbert even has a velcro strap, meaning you can strap him to a cot or backpack.
Made with love and attention to detail, Ricehurbert will make a gorgeous gift for a new baby, younger relative, or for keeping yourself!
Description 18 cm x 14 cm Material: 100% polyester fabric & stuffing. Safe for 0+ (CE and EN71 certified)