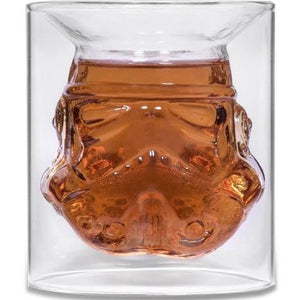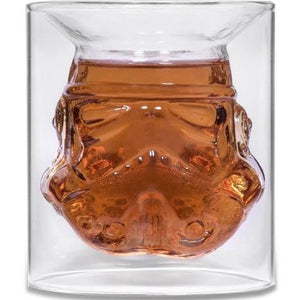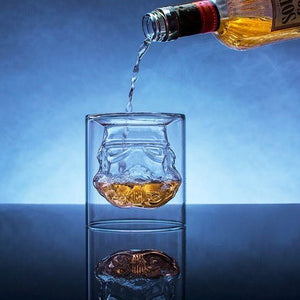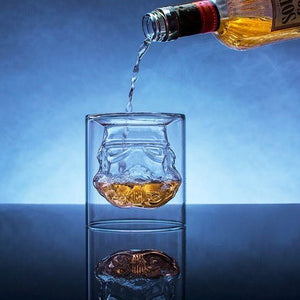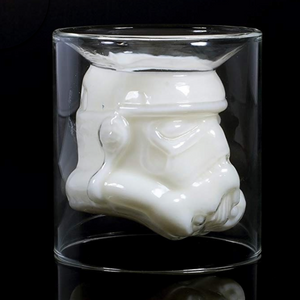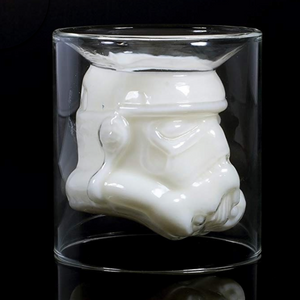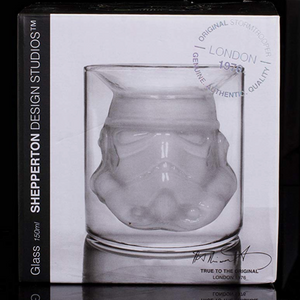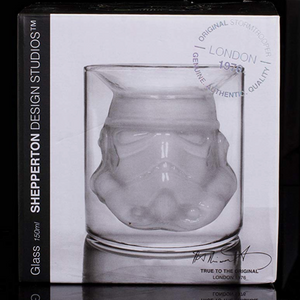 On Sale
Stormtrooper Glass Tumbler
Some Star Wars gift ideas can be a little bit predictable; a keyring, a mug, yadda yadda, yawn, snooze.....so how about really surprising them with a stunning Stormtrooper Glass Tumbler instead? I know right - give a gift that is thoughtful and stylish as well as unique and practical! 
This glass features a highly detailed cavity shaped like a Stormtrooper helmet, so your beverage appears suspended in their likeness. The product is based upon the moulds produced by costume creator Andrew Ainsworth in 1976 for the first movie, so they're as close as possible to the original helmet design- sure to impress even the most discerning of Star Wars superfans.
Description 8.5 x 9.3 x 9 cm; 200g approx. 150ml. Glass. Not suitable for microwave or dishwasher use. Hand wash only. Cardboard packaging.