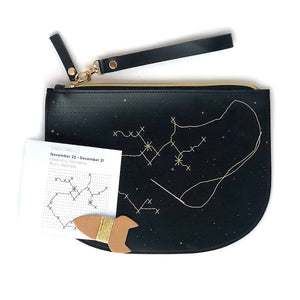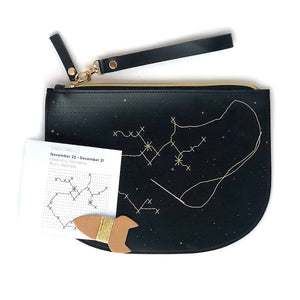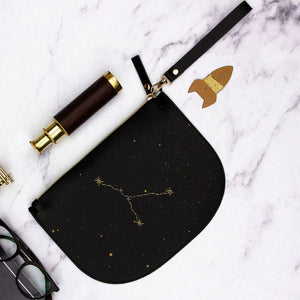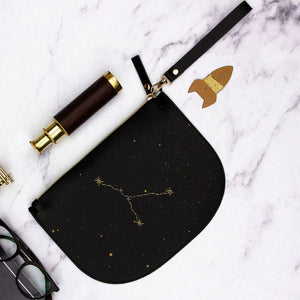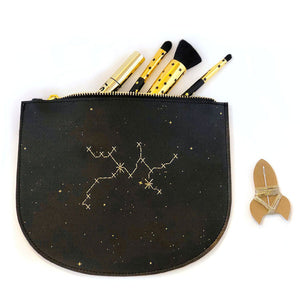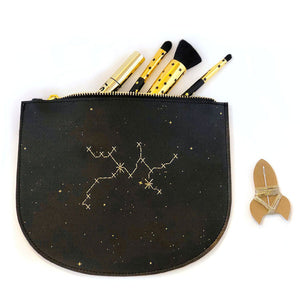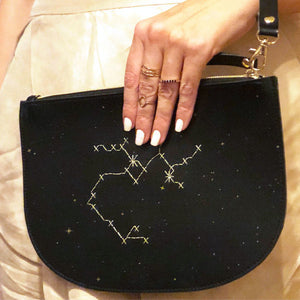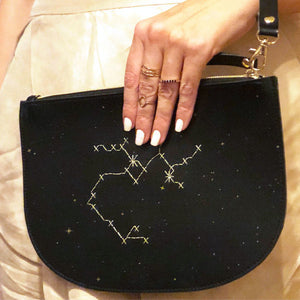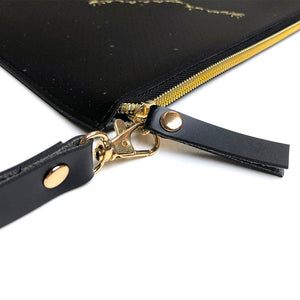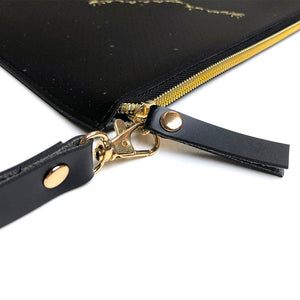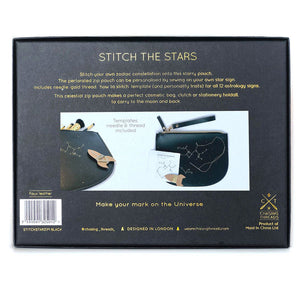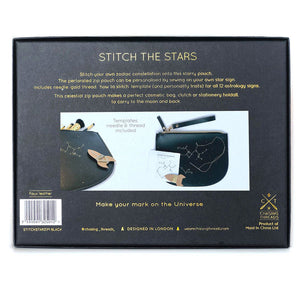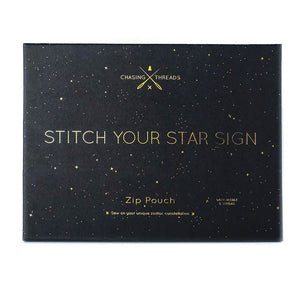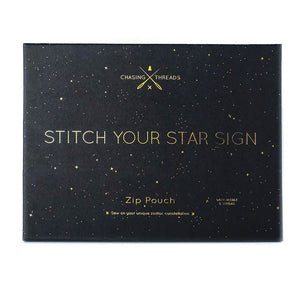 On Sale
Customisable Zip Pouch Stitch Your Star Sign in Black Faux Leather
As an evening clutch or a travel make up bag, the star sign zip pouch in black is the perfect gift for that special someone in your life, even if that special someone happens to be you! Not only is this exquisitely crafted pouch a versatile little bag, handy for day-to-day use or even on your travels, but it's also specially perforated allowing the user to stitch in their star sign to truly customise the bag for their own astrological sign.
This black bag comes complete with needle and thread too, to get you started on your astrological journey.
Description
 19 x 25 x 1.5 cm
. Materials
High quality PU leather, Plane thread-board, metallic thread & gold foil gift box
.
Wipe clean, do not wash.