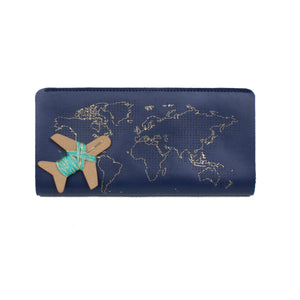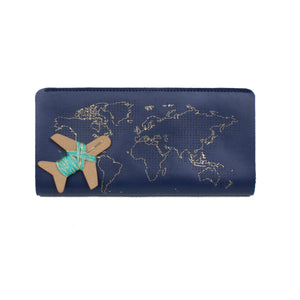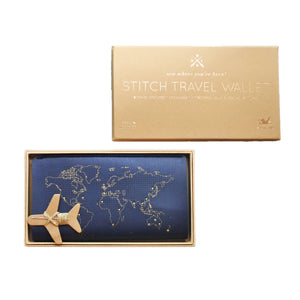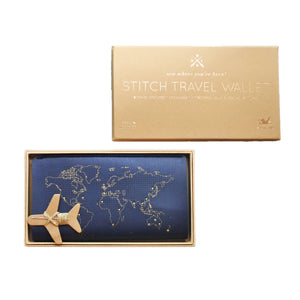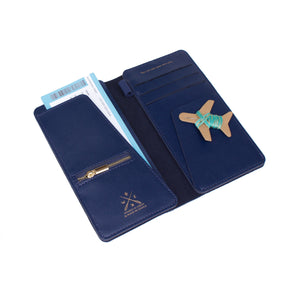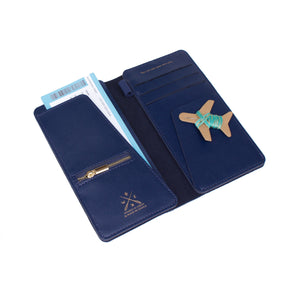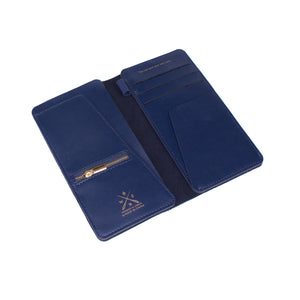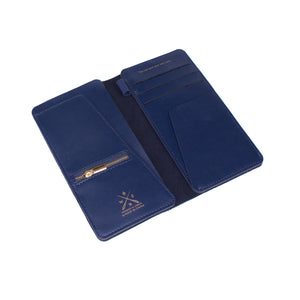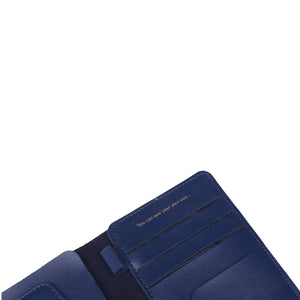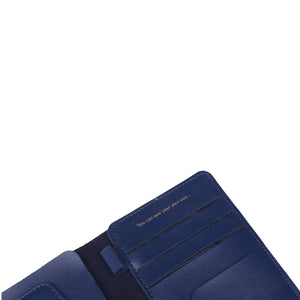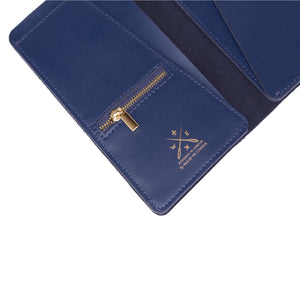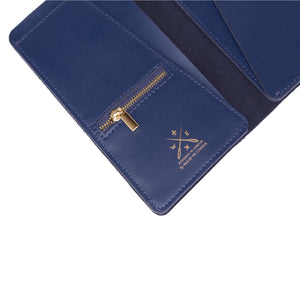 On Sale
Navy stitch travel wallet
'Sew where you've been!' travel document organiser helps you keep your global adventures in order and your memories fresh. With a perforated print of the world map it allows you to stitch mark and personalise your travel adventures. Featuring a passport and card pockets, pen holders and a variety of compartments it guarantees to become your favourite travel companion! 
For all the travel enthusiasts that love the adventure, collecting stamps in your passports. Personalise the most important document holder you'll ever need for your escapes. Collect your destinations your own way. 
Description Height 12 cm Width 21 cm. Navy colour. Includes green and gold string with needle. Made from real leather.