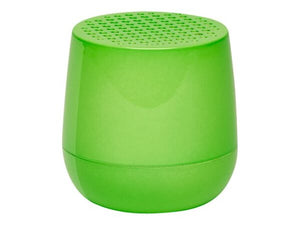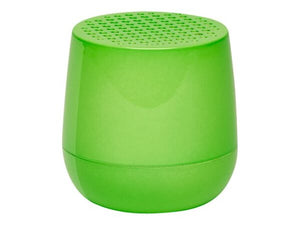 On Sale
Mini Bluetooth 4.2 Speaker Green Charging Lexon
Crank it up - wherever you are - with this nifty portable speaker from Lexon.
Get ready to pump out those tunes - even at a 10-metre distance - with this speaker's pairable TWS and bluetooth® 4.2  technology. 
You'll be shocked by how such a tiny speaker (standing at just 3.7cm!) can create such a vast, rounded sound with plenty of bass. Simply charge it up in just an hour and take it on the go for 3 hours of playtime. 
In striking green, you can throw it into the bottom of your bag and have no problem finding it again. Reinforced with ABS, this hardy speaker can survive even the most violent rattle and roll.
Description Diameter 3.7cm, Height 3.7cm. Material: ABS. Power supply: Charge via USB-C port (cable included) or wirelessly. Compatible with most devices which support bluetooth® 4.2.