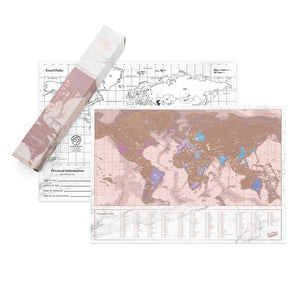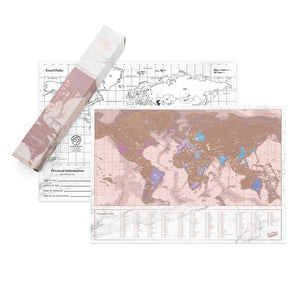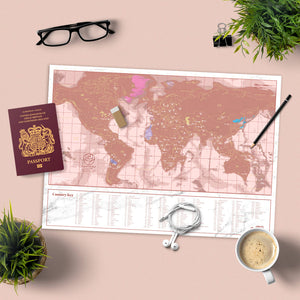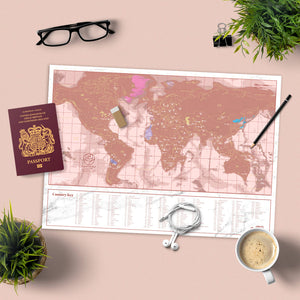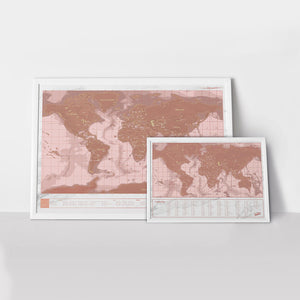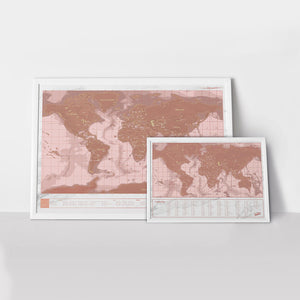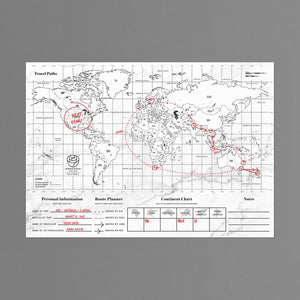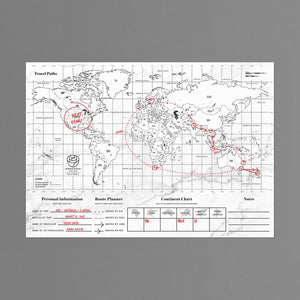 On Sale
Rose gold mini scratch map travel
That urge to travel screams inside us all, exploring the world and understanding cultures determines who we are. Remind yourself of your journey with this travel-sized rose gold edition scratch map.
A combination of a cool marble underlay and gentle pastel hues once you scratch off the foil replicates the beauty of our world. Scratch away everywhere you've been. National and state border detail, premium rose gold and marble finish world map with removable foil layer and handy country key.
When you turn the map over, you get a blank map for your own notes and scribbles, that way you don't have write on the pristine front of your map, and you can save all that for the scratching. 
Description 42 x 29 x 0.1cm. Material: Paper, laminate, coloured foil.