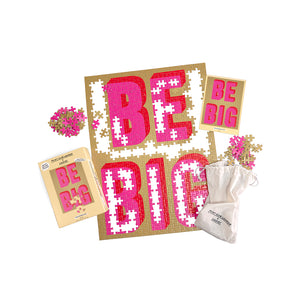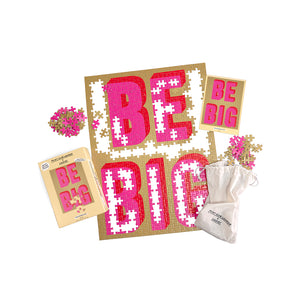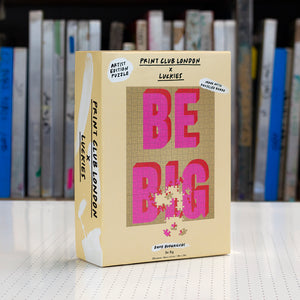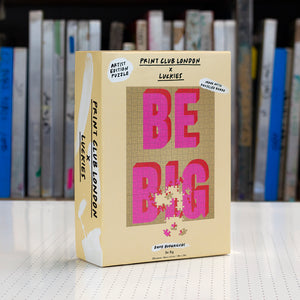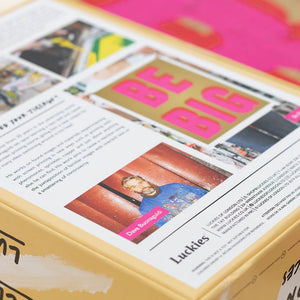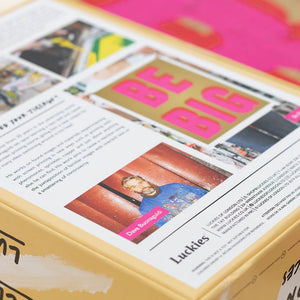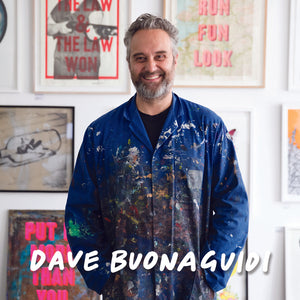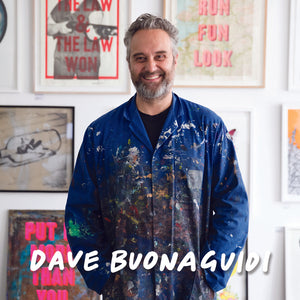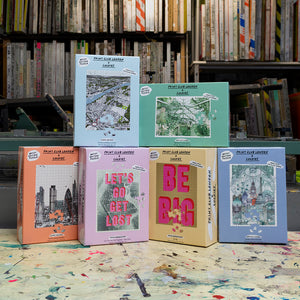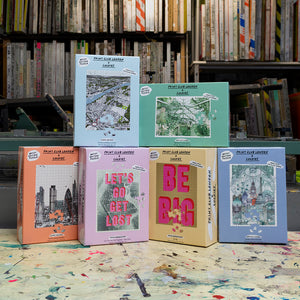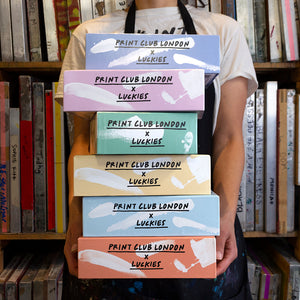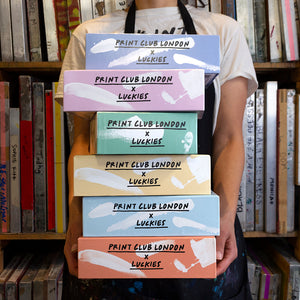 On Sale
500 Piece Jigsaw Puzzle 'Be Big' Mindfulness - Print Club London & Luckies
Enjoy this uniquely designed Artist Collection jigsaw puzzle newly launched through the Print Club London x Luckies collaboration! A 500 piece- distraction from the hectic world we've all come to know and love. Looking for an independent mindful escape, an activity to do with loved ones, family or friends over some snacks and drinks? This will keep you happily occupied, and, to top it off you'll enjoy a beautifully designed artisan creation from the mind of printmaker, artist Dave Buonaguidi. Based in the vibrant East London Print Club studio.   
Challenge yourselves with this aptly named 'Be Big' bold slogan design, block colours and bright visuals. This carefully crafted set includes - A 500 piece artist edition puzzle. A neat cotton drawstring bag to keep your pieces from going on a walk, and an added peace of mind the collection has been made with recycled board. 
Description Puzzle: 61cm (H) x 46cm (W) Box: 24cm (H) x 16.5cm (W) x 7cm (D). Contains 500 piece puzzle, cotton drawstring bag, paper image and box. Materials Recycled Board, Cotton Drawstring Bag, Paper and Board Packaging.