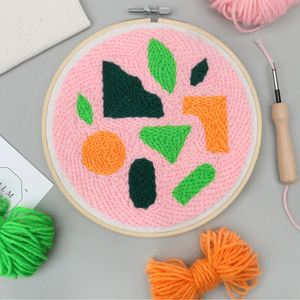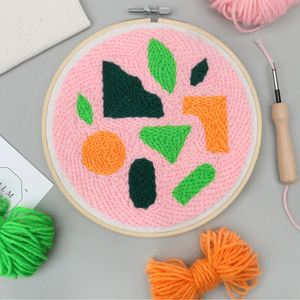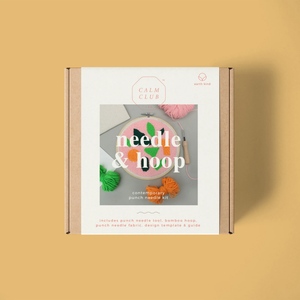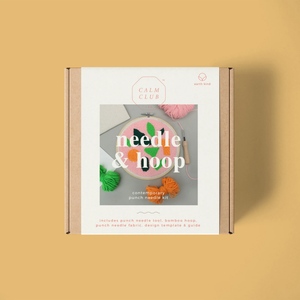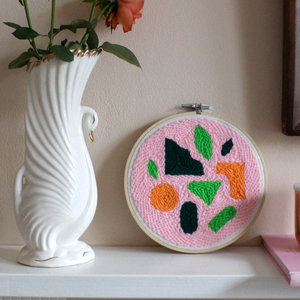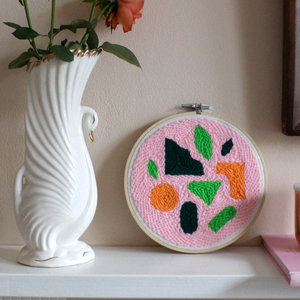 On Sale
Luckies | Calm Club - Art & Craft Kit | Needle & Hoop
Punch your way into a new hobby
Be prepared to discover punch needling. It's an easier and faster way to bring your creative ideas to life than cross-stitch or embroidery, allowing you to craft a home wall hanging in no time! Our step-by-step guide is so easy to follow, your pup could do it. Get going, unleash your inner Rocky and start punching! Unleash your imagination to create unique and personalised décor for your home - you're sure to impress your family and friends. With Needle & Hoop, the sky's the limit!
Wooden handle punch needle tool
7 inch (18cm) wooden hoop
 4x bundles of coloured yarn
Description : Dimensions: 205 x 40 x 195mm | 0.1Kg. Materials: bamboo, fabric, iron, stainless steel, wood.