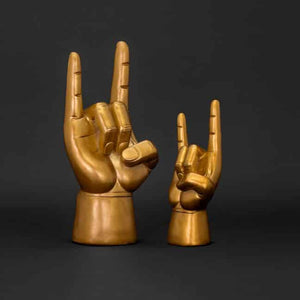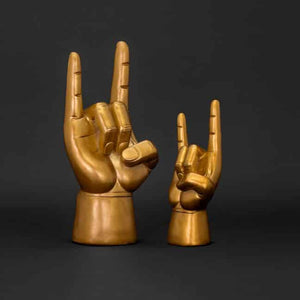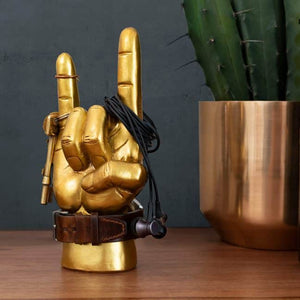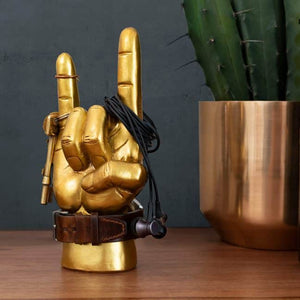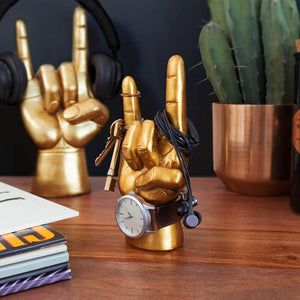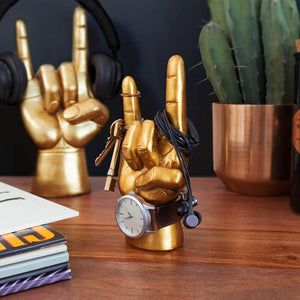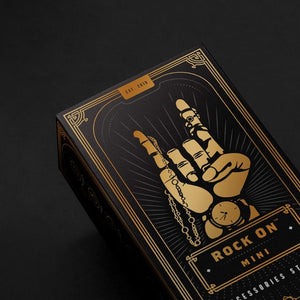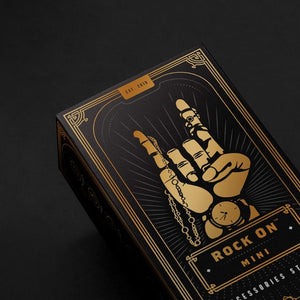 On Sale
Luckies Mini Rock On Headphone Stand Gold
Ok, this is pretty cool guys, a mini version of our best-selling 'Rock On Headphone Stand'. Not only can you keep your headphones looking great, now you can add your accessories to this too!
Keep your keys, watch, jewellery and in-ear headphones in one handy place or simply use as rockin' decor. Great in any 'Man Cave' or 'She Shed' - style up your home decor and keep your life in order. 
Description Dimensions: 18 cm x 9 cm x 6 cm, Materials: Resin, felt, water-based finish. Cardboard packaging.