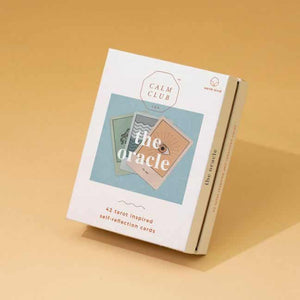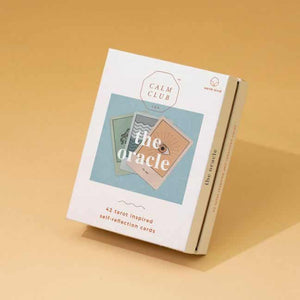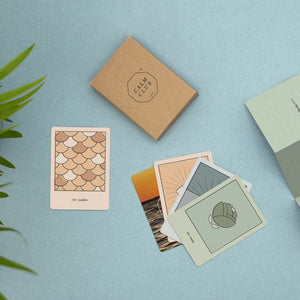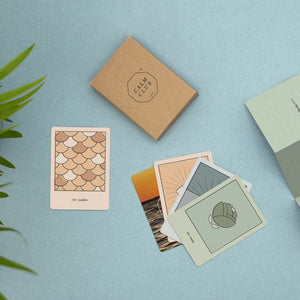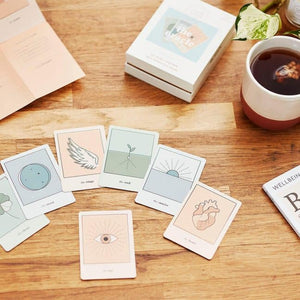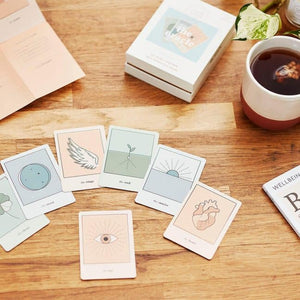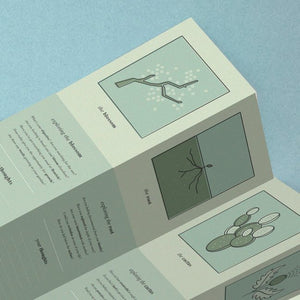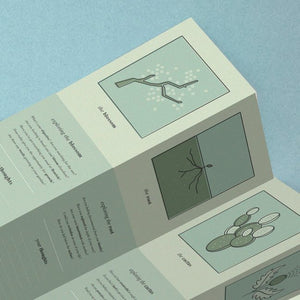 On Sale
Luckies Calm Club The Oracle White Orange Blue
Take some time to put the world on pause and be more mindful; me time has never been so important. 
Welcome to The Oracle, a deck of cards inspired by the natural world and designed to help guide you on your journey of self-discovery. Draw cards from the deck and use the included fold-out guides to prompt and record your thoughts as you progress. Includes: 42 Cards. Guide Booklet. 100% recyclable and plastic-free product
Description Dimensions: 2.8cm (H) x 9.7cm (W) x 4cm (D), Materials: 100% recycled Card. 100% recycled card packaging.