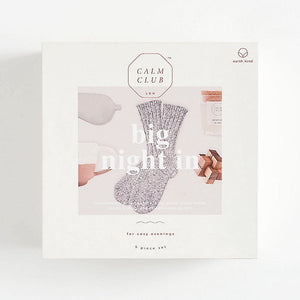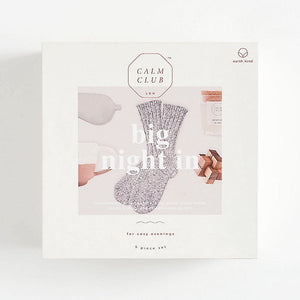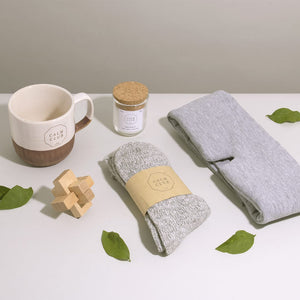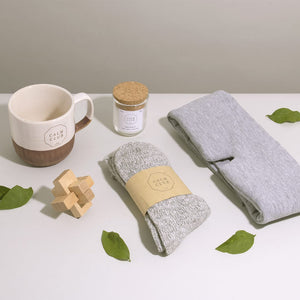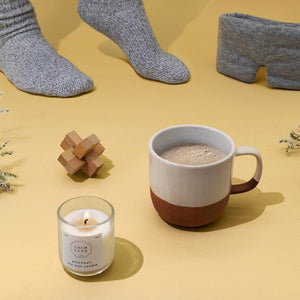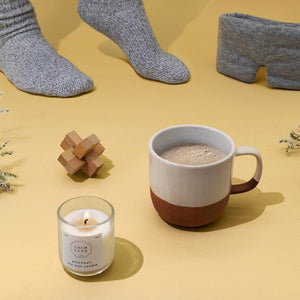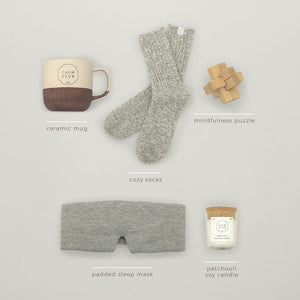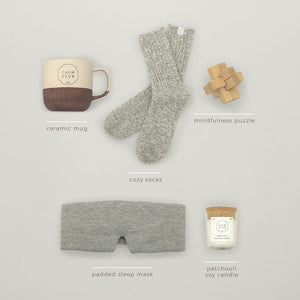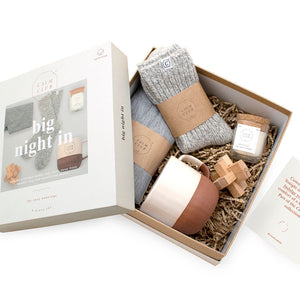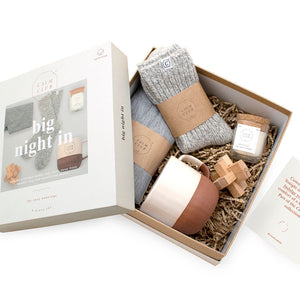 On Sale
Pamper Gift set for cozy evenings set of 5 'Big Night In' collection
Cancel any plans you may have tonight because we declare it's time for self-indulgence and relaxation! After a very stressful day, all you will need for some quality 'Me Time' is this 5 piece set by Calm Club. For your Big Night In, you will find:
a snuggly wool socks because we all know warm feet mean a warm heart
a patchouli-scented soy wax candle (woody, sweet and spicy) for an intensely calming aroma that will relax your nerves
a soft padded eye mask to block out the light because we know that daily light bombardment is a real tragedy for your senses.
a textured ceramic mug, perfect for a cup of cocoa or peppermint tea because warm drinks leave you feeling tranquil.
a humble mindfulness wood puzzle, keep your phones away and get distracted with a brain teaser
Why not buy one for you and for your friend who is in urgent need of a cosy evening indoors to pamper herself and feel serene. 
Description Length 24.7 cm, Width 25 cm, 11 cm. Mug diameter: 9.5 cm. Candle diameter: 5.5 cm. Socks women one size. The materials are a puzzle: wood; candle: cork and glass; mug: ceramic; blindfold: textile; socks: 36% Polyester 18% nylon 17% wool. The packaging is 100% recyclable and comes in a branded display box. Calm Club supports and donates a percentage of profit to mental health charities. Special Care Instructions - Not a toy. Socks washed at 30 degrees. Do not tumble dry or iron.