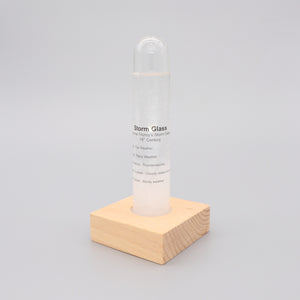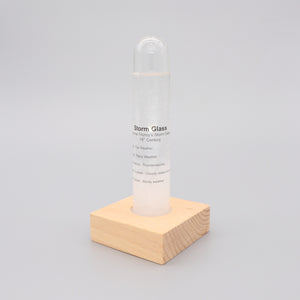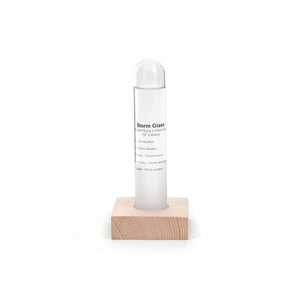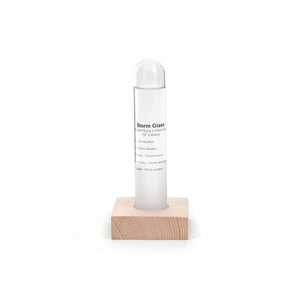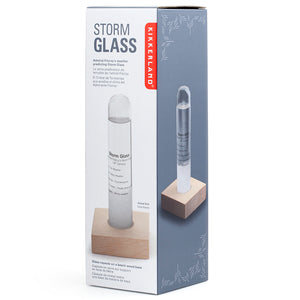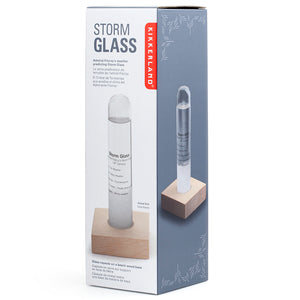 On Sale
Storm Glass Barometer with Beech Wood Base
Ship in a bottle? More like storm in a bottle. An invention of the captain of Darwin's HMS Beagle, this updated barometer responds to atmospheric fluctuations to forecast the weather. Crystals within the sealed glass chamber cluster or disperse with changes in air pressure or temperature. 
Description 14 x 6 x 6cm. Glass tube. 
Solid beechwood base. IMPORTANT: when receiving storm glass it will be in a state of disruption and may take a week or more to settle.