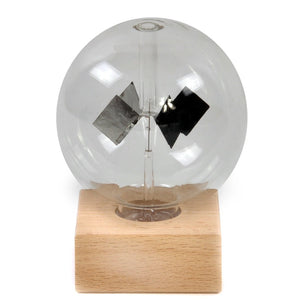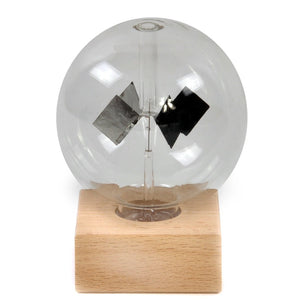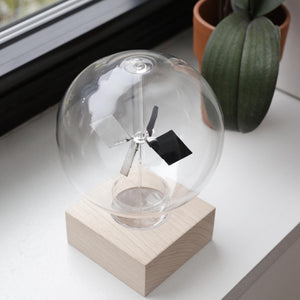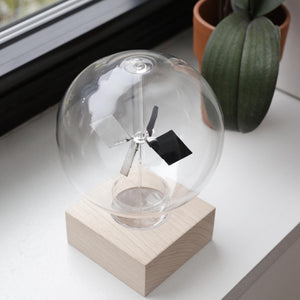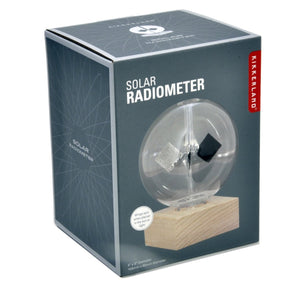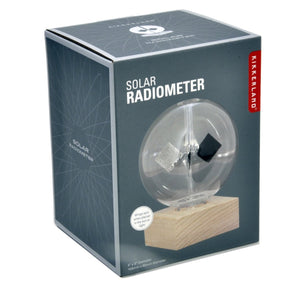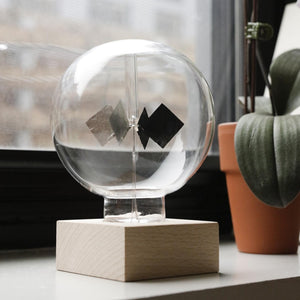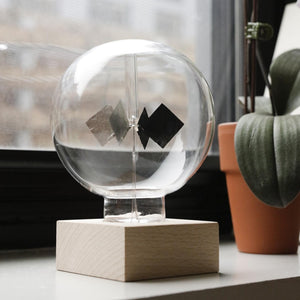 On Sale
Solar Radiometer in Beechwood, Glass and Steel
The perfect gift for the little (or big) Scientist in your life, this scientific model demonstrates how solar power is converted to mechanical energy using only the sun (batteries not required). The brighter the sunshine the faster the elements spin! 
A stunning design that will look great on any shelf, bookcase or desk.
Description Dimensions: 10.8cm x 8.3cm, Materials: beechwood, glass, steel. Cardboard packaging.