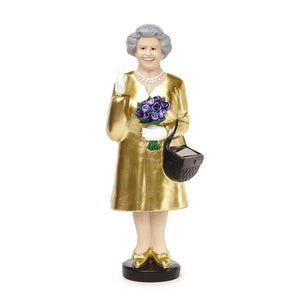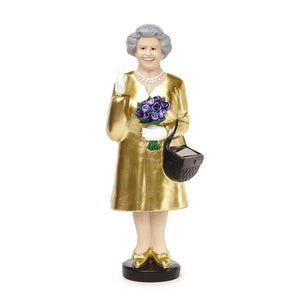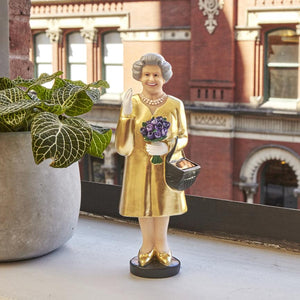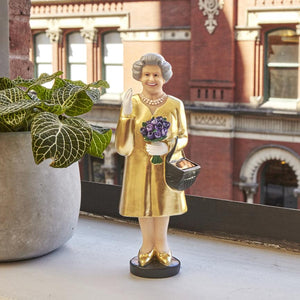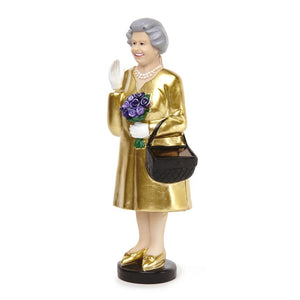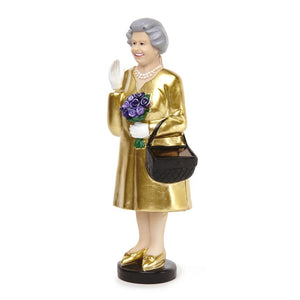 On Sale
Solar Queen Figurine Waving Gold Edition
Watch Her Majesty Queen Elizabeth's royal wave in a subtle manner with this Gold Edition solar figurine by Kikkerland as a homage to the real version. Place Her Majesty in direct sunlight as the solar panel discretely placed on her handbag supplies power, giving her energy to wave forever!   
Description Length 8 cm, Height 19 cm, Width 5 cm. The figurine's length 6 cm, height is 17 cm, Width 4 cm. The material is polyresin and technical components. Solar charged. The packaging is made of clear recyclable PET. Special Care Requirements - Keep away from water.  
If you are looking for a waving queen in other styles, please have a look at Derby Waving Queen, Jubilee Waving Queen, Pink/Blue Waving Queen.