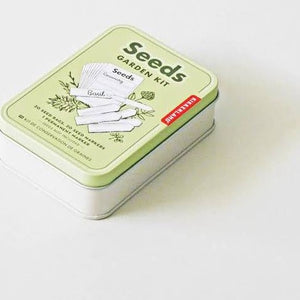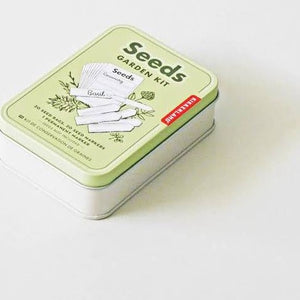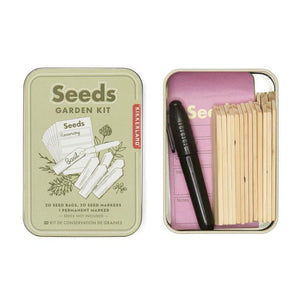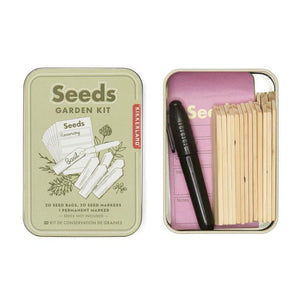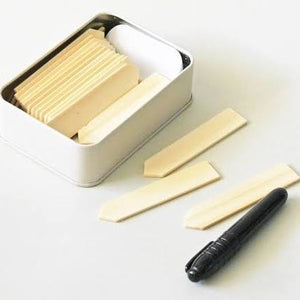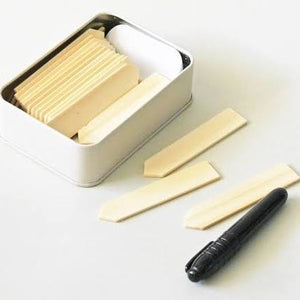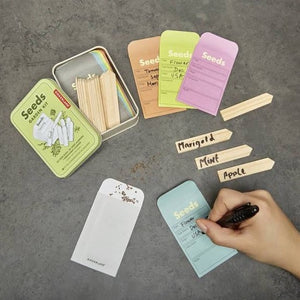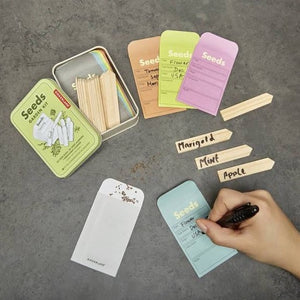 On Sale
Seed Garden Kit Green White
When it comes to managing garden seeds and keeping them in order, it can be quite a task! Not any more though with this handy Seeds Garden Kit from Kikkerland. 
This seed saving kit makes it even easier to store, trade and manage your garden seeds. Each kit comes with 20 seed bags, 20 seed maerkers and a handy permanent marker. How does your garden grow? Much easier, thanks to this nifty little kit. 
Description Dimensions: 7 x 3 x 10cm. Materials: Tin, Wood, Plastic, Paper. Paper packaging.