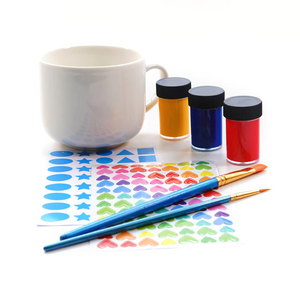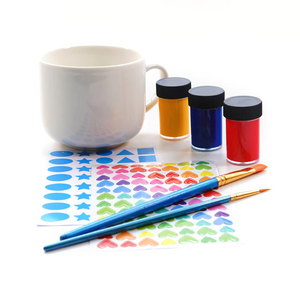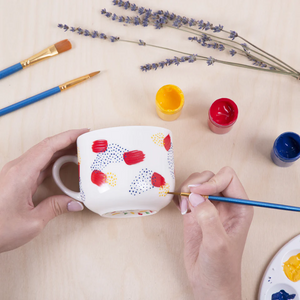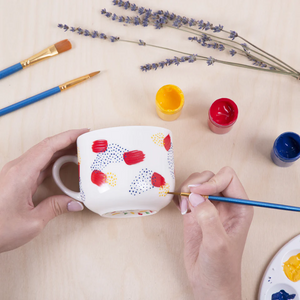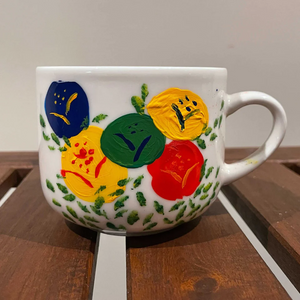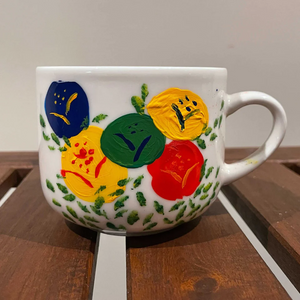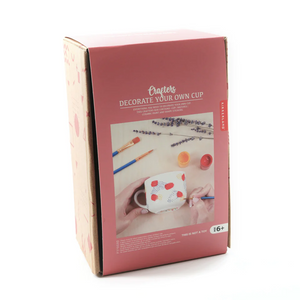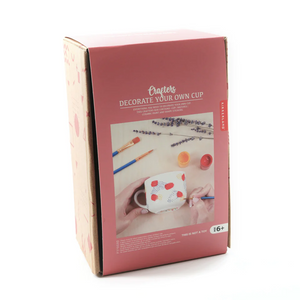 On Sale
Mug Decorating Kit with Paints and Stickers Kikkerland
They say that personal gifts make the greatest gifts. So, how about you get crafty and give that special someone a piece of your very own artwork!?
This crafty kit - which is perfect for kids and grown-ups alike - allows you to become your very own pottery connoisseur.
Including a blank mug, paints and stickers, it includes everything you need to create your own tea-time masterpiece!
Kit includes: Instructions, cup, brushes, ceramic paint, shape stickers
Description 15.4 x 20 x 9.3 cm. Material: porcelain, acrylic, nylon, aluminum, paper