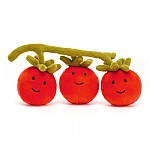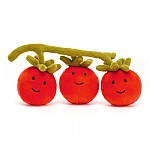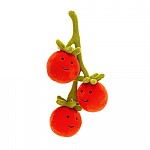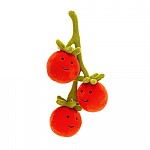 On Sale
Jellycat Soft Toy | Vivacious Vegetable | Tomato
Join the greenhouse party!
Enjoy meals with the Vivacious Vegetable Tomato pals! These orangey-red tomatoes on a soft green vine are too juicy to resist. Plus, each has a smiley face, so they'll make mealtime merry. 100% organic, they add a splash of color and a giggle to family meals. Yum! Bring healthy, organic fun to the table with a kid-friendly side dish! Everyone can join in the fun when these vibrant veggie companions join mealtime.
Description : Size: H 8 X W 21 cm. Suitable from birth.