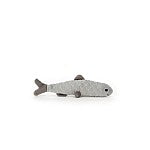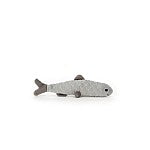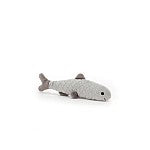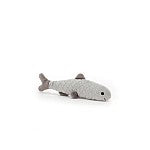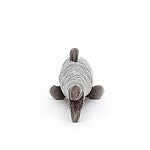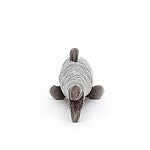 On Sale
Jellycat Soft Toy | Sensational Seafood Sardine | Charcoal & Pebble
Loves going to school!
Wriggling, glittering and playful - Sensational Seafood Sardine! This agile fish boasts soft fur in tranquil pebble and charcoal. With stitched scales, small fins and an endearing smile, you'll want to cast your line and snag this one! Marvel at the details - they'll surely make a splash on their next adventure with you! Squeeze and cuddle your aquatic pal - they'll be sure to make waves. They'll be a great companion in any environment - take them on your beach trips, hikes, road trips, or just around the house! Whether you need a pal to watch the sunset with or a friend to help you relax, your Sensational Seafood Sardine will be there to make your day better.
Description : Size : H 3 X W 16 cm. Suitable from birth.