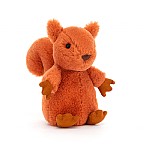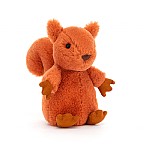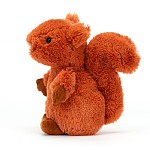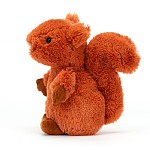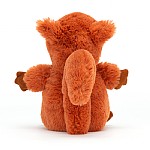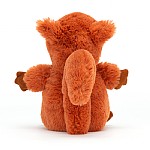 On Sale
Jellycat Soft Toy | Nippit Squirrel
Hazelnut hugs from a perky pipsqueak!
Nippit Squirrel is a vibrant tawny-furred cutie with pumpkin spice charm! With a curly tail, tufted ears and suedey paws for climbing fast, this squat wee squirrel is the star of the park! Cuddle close on chilly days with this squishable little ginger scamp! Nippit Squirrel brings warm snuggles to brighten your day; perfect for kids' adventures or peaceful cuddles! Soft fur, safety eyes, and so loyal – you'll love your long-time friend Nippit Squirrel! Nippit Squirrel is sure to become your child's go-to companion for all their adventures! This cuddly figure will bring warmth and comfort for those days needing a little extra TLC. With its soft fur and safety eyes, Nippit Squirrel is the perfect pick for worry-free snuggles.
Description : Size: H 13 X W 7 cm. Suitable from birth.