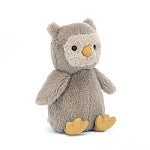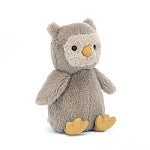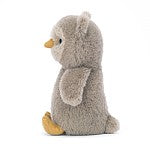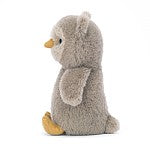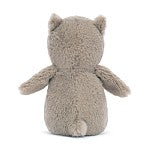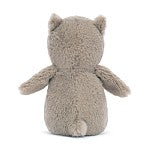 On Sale
Jellycat Soft Toy | Nippit Owl
Adorably nosy, or just a bit beaky?
Nippit Owl sits tall and curious to explore the woodland full of wonders! She's made from soft taupe fabric with tufts, wings, and mustard suedey feet and beak. Kids will love snuggling up with this trusty buddy and taking in all the sights. With Nippit around, any adventure will be even more fun! Nippit Owl is the perfect companion for fun and imaginative play. Her comforting presence is sure to bring a sense of joy and security to your little one!
Description : Size: H 13 X W 7 cm. Suitable from birth.