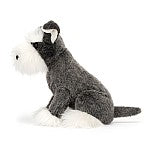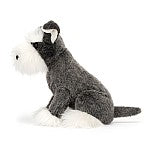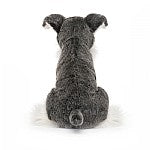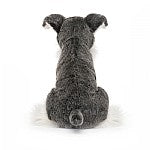 On Sale
Jellycat Soft Toy | Lawrence Schnauzer
Such a dapper doggo.
An outgoing pup with ears that flop over, Lawrence Schnauzer knows no shyness! With tufty eyebrows, a soft furry muzzle, velvety cream paws, and lovely grey fur, this handsome and eloquent gent loves making friends! Lively and loving, he's the ideal buddy for tiny hands and cuddles. Get him today and he'll be your faithful companion for life! He's the perfect combination of cuddles and fun, with positivity and charm to boot - you won't regret welcoming Lawrence Schnauzer to your home!
Description : Size: 24 X W 10 cm. Not recommended for children under 12 months due to fibre shedding.