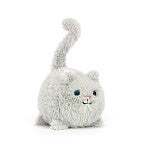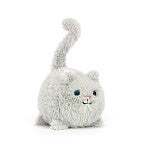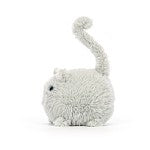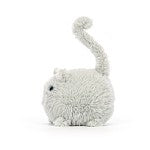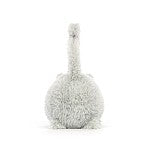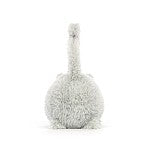 On Sale
Jellycat Soft Toy | Kitten Caboodle | Grey
Will paw at your laces and sit on your keyboard.
Ready to play? Kitten Caboodle Grey is amazingly cute, with a soft round face and tummy in velvety pebble fur. This blue-eyed kitten has bobbly feet and ears, a sweet stitchy nose and an expression-filled tail. Kitten Caboodle Grey will make a purr-fect buddy for hours of creativity and snuggles. Prepare yourself for a fun-filled pounce! Kitten Caboodle Grey is sure to add cozy cheer and joy to any room and any playtime escapade. No one can resist Kitten Caboodle Grey's magnetic charm and fun-loving personality. They'll be ready to join you on all your adventures — and be there to comfort you when you need it the most.
Description : Size: H 10 X W 10 cm. Suitable from birth.