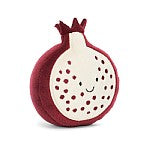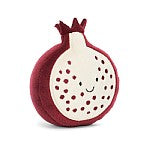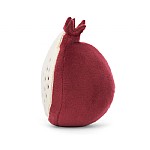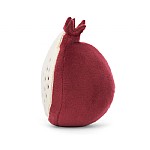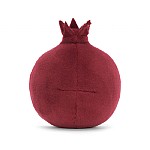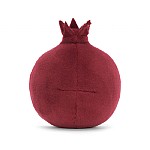 On Sale
Jellycat Soft Toy | Fabulous Fruit Pomegranate
Superfruit sweetness.
Featuring a splendid soft crown and royally round shape, our Fabulous Fruit Pomegranate is a one-of-a-kind friend! This stretchy-soft fruit has a rich maroon fur, a comfy cream face and textured seed speckles. Stitched with a smile, you can pop this podgy pal in the kitchen for summery vibes—it's proof that fruit can be fun! Suitable for all ages, Fabulous Fruit Pomegranate will bring a warm and whimsical touch to any space Fabulous Fruit Pomegranate is sure to make a lasting impression, with its unique style and cozy texture. Perfect for all occasions, this one-of-a-kind friend will bring a smile to your face!.
Description : Size: H 9 X W 9 cm. Suitable from birth.