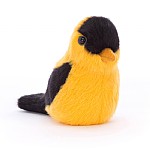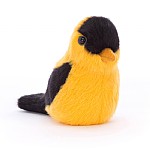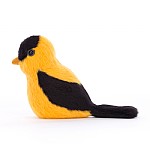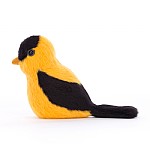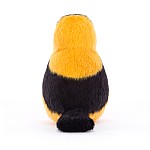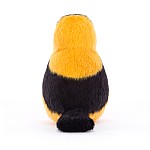 On Sale
Jellycat Soft Toy | Birdling Goldfinch | Yellow & Black
Full of chirruping charm!
Perched on a branch with a proud posture, Jellycat's Birdling Goldfinch looks marvelous! This feathered friend is a garden favorite, with sunshine-yellow and inky-black plumage. Round and fluffy, with bright eyes, a suedey beak and a silky tail this goldfinch looks splendid. Soft fur and foam make them cuddle-ready and their beany bottom adds extra coziness. Let them be your special feathered companion! They'll look great in any garden, bedroom or place you show them off! Made with durable materials, Birdling Goldfinch is ready for adventures indoors and out. Let your trusty feathered companion follow you wherever you go!
Description : Size : H 10 X W 7 cm. Suitable from birth.