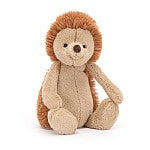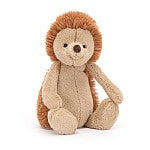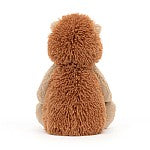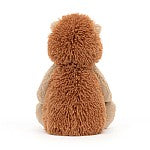 On Sale
Jellycat Soft Toy | Bashful Hedgehog
Likes slugs, cuddles and twilight ambles.
Seems like an unlikely pairing - you and a hedgehog! But aren't you glad you've met Bashful Hedgehog? He has luxuriously soft biscuit fur, velvety cinnamon spines and two little round ears. With a chocolate nose and weighted feet, he'll always keep his balance and stay close by. Bashful loves to explore, lend a hand, play games, and, of course, snuggle up in your arms. He's the perfect companion who is always ready to lend a hug and make you feel cozy and safe. Bashful Hedgehog is the perfect friend for anyone, providing comfort and companionship no matter where life takes you. Show him some love and he'll make sure you never feel alone.
Description : Size: Medium - H 31 X W 12 cm. Not recommended for children under 12 months due to fibre shedding.