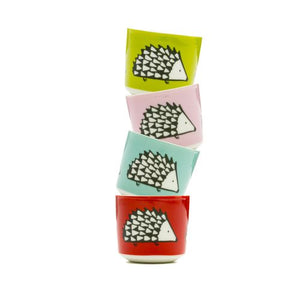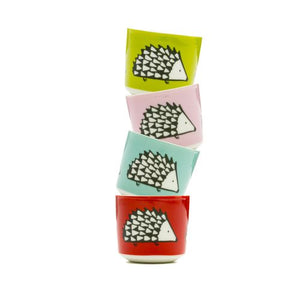 On Sale
Hedgehog Egg Cup Set of 4 Porcelain Spike by Scion Living
Welcome Spike, you're adorable little egg cup friend, into your home. 
This delightful set of egg cups is designed by the trendy and upbeat designer brand Scion Living. They depict a super-cute hedgehog design. 
In four vibrant and playful colours, these egg cups will brighten up even the gloomiest of mornings.
Dishwasher safe and easy to clean, it's smiles all around!
Description Length 4.8cm, Width 4.8cm, Height 4.8cm. Material: Porcelain. 4 cups included in pack.