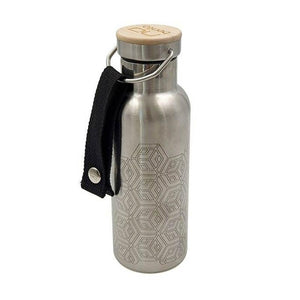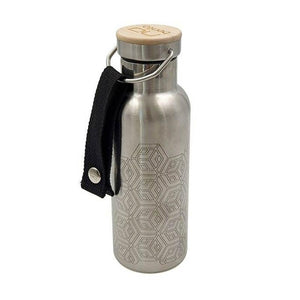 On Sale
Geometrical 50cl Nu Bento in Stainless Steel and Bamboo
This stylish vacuum bottle with a smart, geometrical design is the perfect way to keep your favourite beverage fresh while on the go! Made of stainless steel, this is the only zero plastic silicon isothermal bottle - so not only does it look great but its also helping us to look out for our planet - brilliant!  
Double walled to keep your drinks hot or cold for hours (24 hour COLD / 12 hour HOT), easily slipped into your bag, backpack or cup holder - great for anyone who's on the go!
Description Stainless steel with a bamboo lid and a detachable black canvas strap, 7 x 7 x 22cm, not suitable for microwaves or dishwashers.