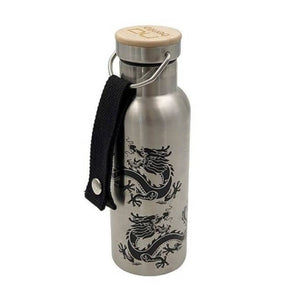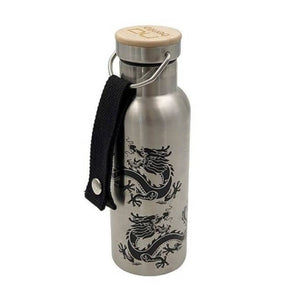 On Sale
Dragon 50cl Nu Bento in Stainless Steel and Bamboo
Earth conscious, sustainable and great looking - this Nu Bento Stainless Steel Bottles with a beautiful dragon design is a great option to wave goodbye to single-use plastic. Made from sturdy stainless steel, the 0.5 litre bottle is completed with a bamboo finish on the screw top lid and has a black detachable strap two that you can clip the bottle onto your bag or belt loop.
Double walled to ensure your drinks stay fresh for hours (24 hour COLD / 12 hour HOT), stay hydrated on the go!
Description Stainless steel with a bamboo lid and a detachable black canvas strap, 7 x 7 x 22cm, not suitable for microwaves or dishwashers.